Advisory Committees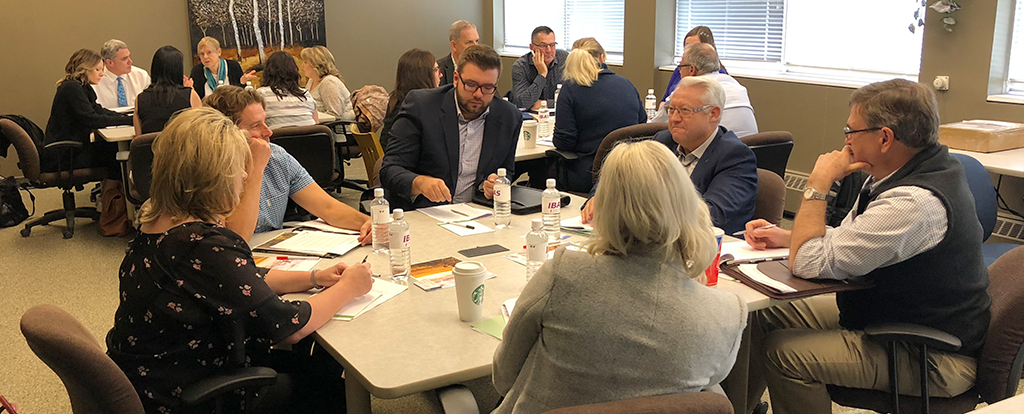 IBAS relies on direct input from its members to determine the policy positions that it carries forward to government, regulators, and insurers. To help guide the collection of this input, IBAS leverages issue-specific advisory committees, created under the authority of the IBAS board. These formal member groups are the lifeblood of IBAS's advocacy activities.
There are currently three active advisory committees:
Extended Auto Advisory Committee
The 16-member IBAS Extended Auto Advisory Committee was created in March 2018 with the mandate to provide recommendations that inform and guide the association's positions and activities related to the future of extended auto insurance in Saskatchewan.
The committee subsequently took the position that the percentage of Saskatchewan drivers compared to other Canadian provinces with only $200,000 third-party liability coverage is inadequate, represents a significant consumer and public risk, and must be addressed.
As a result, after roughly a year of research and discussion, the committee tabled its first report, complete with six overarching recommendations to address this concern. It can be downloaded by clicking here.
Rural Brokerage Advisory Committee
In March 2019, in response to member feedback, IBAS established the Rural Brokerage Advisory Committee — a forum to provide IBAS a dedicated rural perspective on the unique challenges impacting the industry.
The committee has identified six primary areas of focus: Supporting technology adoption, recruiting and retaining qualified staff, protecting the availability of market choice, access to high-speed internet, mitigating the urbanization of the customer base, and advocating for improved auto insurance compensation.
Emerging Brokers Advisory Council
In September 2019, the IBAS board of directors approved the creation of the IBAS Emerging Brokers Council. This member advisory committee replaced the former Saskatchewan Young Brokers Network, which was established in 2003. The council's mandate is segmented into three equally important directives:
Ensure the unique perspectives of young and emerging insurance brokers are represented in IBAS activities, within IBAS policy directives, and at industry functions;
Promote the insurance broker profession as a modern, rewarding, first-choice career; and
Champion association-wide fundraising activities in support of IBAS's Annual Charity Partner.
Click here for more information.