IBAS $10,000 Community Challenge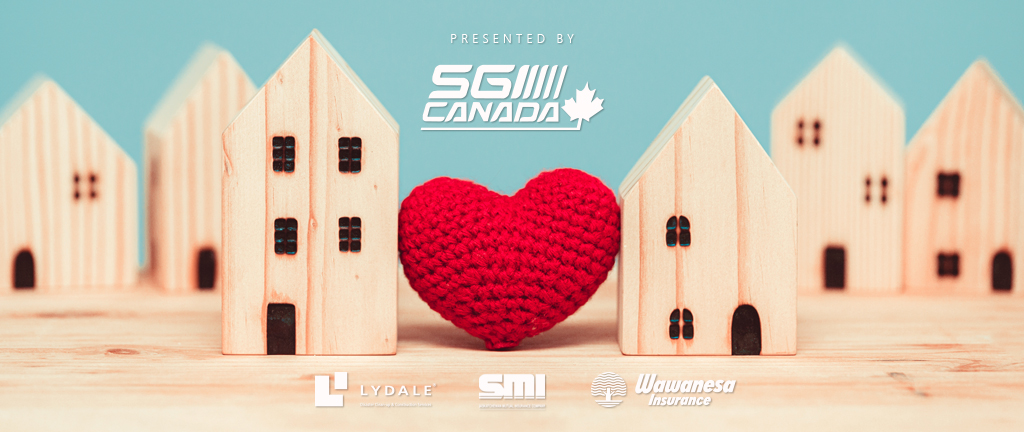 Insurance brokers are at the heart of Saskatchewan communities. And at no time has that heartbeat been more important than right now.
The COVID-19 pandemic has strained our communities, the families that live within them, and the organizations that serve them. We know how hard the last few months have been. So, we wanted to do something to give back and rejuvenate that community spirit — both within your brokerage and within the town or city you operate.
We're giving away $10,000 to help one deserving IBAS member brokerage make a significant impact within its community — while raising much-needed funds for STARS air ambulance.
How does it work?
Using our simple online form, submit a short project proposal that tells us how your brokerage would use $10,000 to make a real difference in your community. Only one proposal may be submitted per branch location, so coordinate and work as a team. The successful project would need to be completed between August 1, 2020 and July 31, 2021. The deadline for entries is 11:59 p.m. on June 30.
Even by submitting a proposal, you'll be contributing in a big way. For each proposal received, our partners — Presenting Partner SGI CANADA and Supporting Partners Lydale Construction, Saskatchewan Mutual Insurance, and Wawanesa Insurance — will collectively donate $500 to IBAS's annual charity campaign in support of STARS air ambulance, to a maximum of $10,000.
What type of project will be considered?
Your proposal must directly involve the participation of brokerage staff through some form of volunteerism. It should also reflect the values of your brokerage and, in general, the insurance broker community. Past that, the sky is the limit. Be sure to outline how the $10,000 contribution would be spent, and the impact it would have.
How will the winner be selected?
To ensure proposals are critiqued solely on merit, an independent selection committee made up of Saskatchewan business leaders from outside the insurance sector will review anonymized submissions in July. A winner will be announced no later than July 17.
What goes into a proposal?
Proposals are to be submitted via online form (click the below button to access). You will have a maximum of 250 words to respond to each of the following fields:
Describe your proposed project.
Why is this project important to you and your community?
Outline the financial details of the proposed project. For example: What are the expected project costs, and specifically how would the $10,000 contribution be used?
Who would be involved from your brokerage, and what would the scope of their involvement be?
Are there any notable risks to the proposed project that would prevent it from being completed prior to July 31, 2021?
Is there any other information or context that would be key for IBAS and/or the selection committee to consider?
Please note that submissions will be evaluated on the proposed project itself (the idea, the impact, and the plan to execute) and not necessarily on the quality or creativity of your writing. You do not need to use the full 250 words for any field — be concise, but clear and complete. Proposed projects must be approved by the brokerage principal prior to being submitted (you will be asked to provide the contact information for the brokerage principal in the online form).
If you have questions, please contact Kyle Halvorson, IBAS's Manager of Community Engagement, at kyle.halvorson@ibas.ca or by calling (306) 525-4076.
Thank You
A big thank you to our Presenting Partner, SGI CANADA, and to our Supporting Partners Lydale Construction, Saskatchewan Mutual Insurance, and Wawanesa Insurance.