#BrokersCare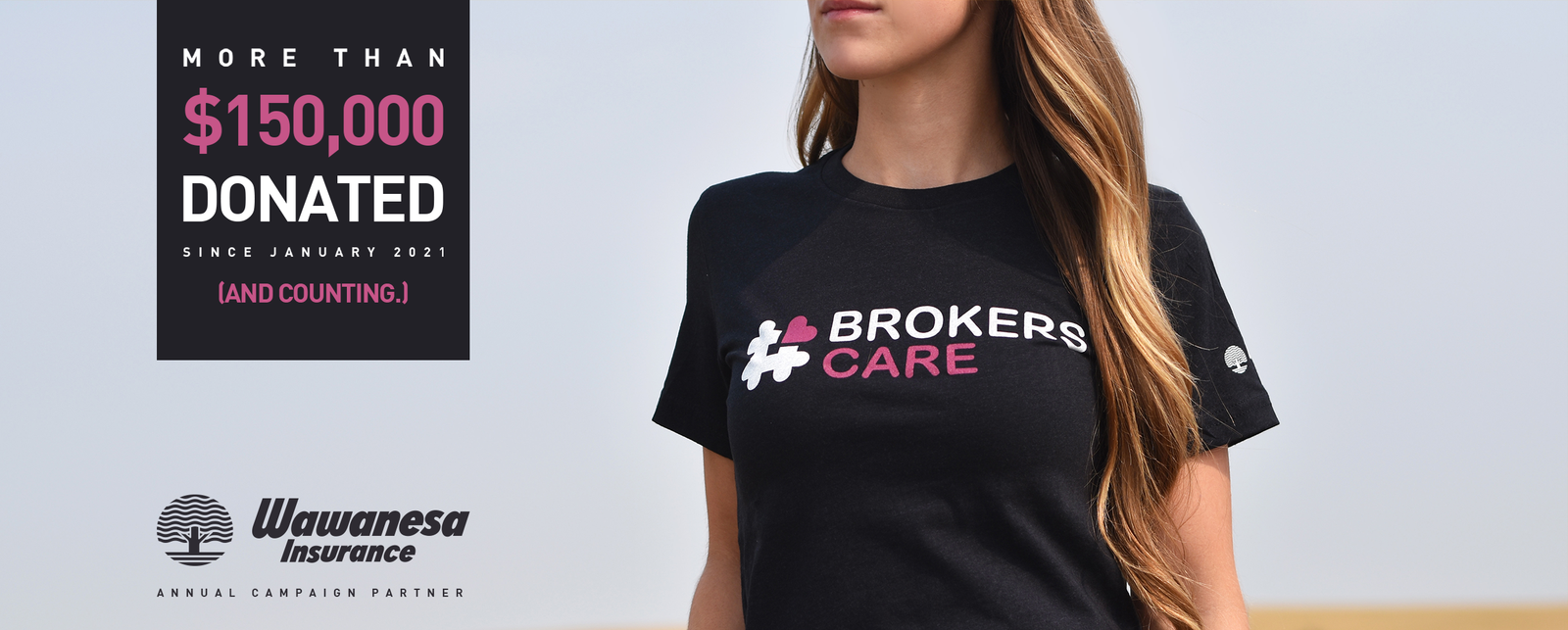 Launched in 2021, #BrokersCare is the philanthropic vehicle of the Insurance Brokers Association of Saskatchewan (IBAS), administered with the sole purpose of empowering the roughly 250 communities across the province in which our members live and work.
What We Support
IBAS directs its earmarked funds to support charities and grassroots community projects throughout the province that align with at least one of four priority areas:
Responding to the youth mental health crisis;
Enhancing equitable access to children's learning and development opportunities;
Providing comfort, care, and hope to sick kids; and
Eliminating food insecurity for at-risk youth.
Through the generosity of our members and partners, including our Annual Campaign Partner, Wawanesa Insurance, IBAS has donated $152,850 in #BrokersCare funding as of December 2022. Some of our recent recipients include: Jim Pattison Children's Hospital Foundation, Sask Girls United, KidSport, Ronald McDonald House Saskatchewan, SCEP Centre, Heart Linked Community Services Co-operative, Regina Food Bank, and the Saskatoon Industry Education Council.
How We Raise Money
100% of #BrokersCare funding is raised through voluntary contributions from Saskatchewan brokers, brokerage businesses, and insurance industry partners, including via direct donations, designated activations at IBAS events, sponsorships, and through other special initiatives, such as the annual #BrokersCare t-shirt campaign. Through that campaign, roughly 1,400 t-shirts have been sold to-date (selling out in each of the last two years), generating close to $50,000 alone.
Apply for Funding
#BrokersCare all about responding to community need. Therefore, funding criteria is deliberately designed to be as flexible as possible, while ensuring maximum impact and remaining responsible stewards of our members' and partners' contributions.
Recipients of #BrokersCare funding may include not-for-profit organizations, registered charities, schools, or other community-based initiatives and partnerships. To be considered, send an e-mail to community@ibas.ca outlining the following:
The type of organization or entity applying for funding;
Your role as the contact on behalf of the applicant;
The amount of the funding requested;
Specific details on when, where, and how the funding will be used;
How the funding request aligns to at least one of the four priority areas;
The expected impact or outcome; and
Any other relevant background or information.
Funding requests should not exceed $5,000. The smaller the request, the quicker applicants can expect a formal response. Please allow up to 10 business days for our team to confirm receipt of your request and outline next steps leading to a decision.