2020 Saskatchewan Insurance Dinner
April 28, 2020
This event has been canceled. Event information is shown for archival purposes only.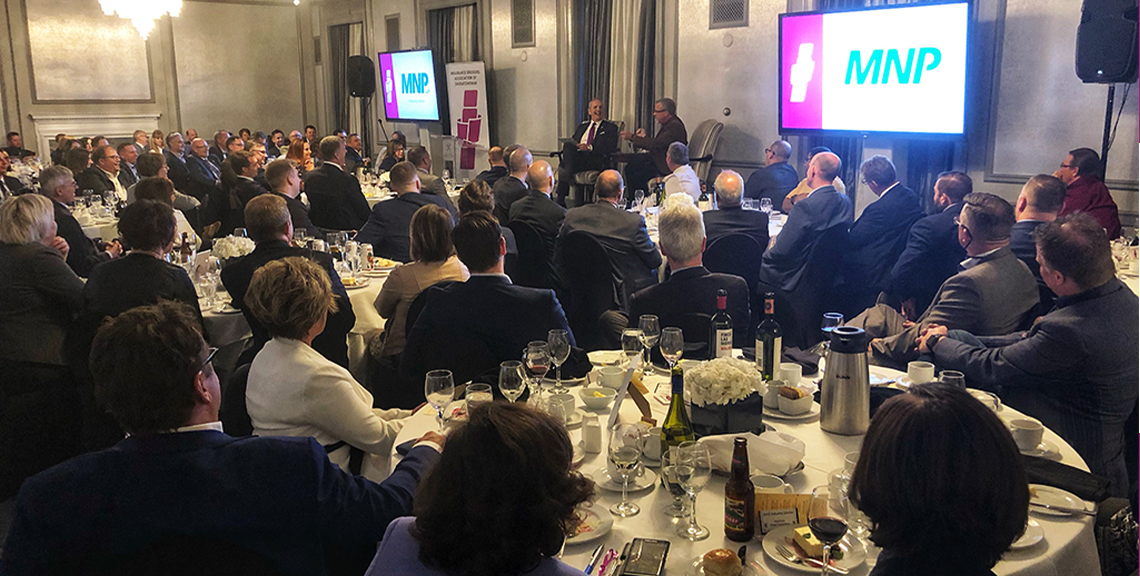 Join IBAS broker members, leading policymakers and elected officials, as well as senior executives from roughly a dozen of the top insurance carriers operating in the province for the first-ever Saskatchewan Insurance Dinner, April 28 in Regina.
Previously known as the IBAS Industry Dinner, this one-of-a-kind event brings together the who's who of the insurance sector in Saskatchewan for an exclusive evening of conversation and networking.
This year's special guest speaker is The Rt. Hon. Joe Clark, Canada's 16th Prime Minister.
Time & Place
Tuesday, April 28, 2020
Reception begins at 5:30 p.m.
Dinner and program begin at 6:30 p.m. sharp
DoubleTree by Hilton Hotel & Conference Centre
1975 Broad St.
Regina, SK
Special Guest Speaker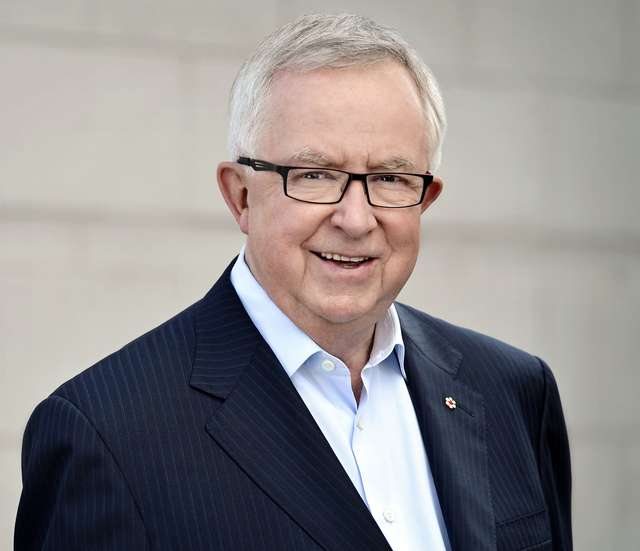 This year's special guest speaker is The Rt. Hon. Joe Clark
Clark was elected eight times to the House of Commons, serving as Canada's youngest Prime Minister and one of the most distinguished Foreign Ministers in Canadian history. A native of High River, Alberta, he is the only Canadian Prime Minister who was both born and raised in Canada's prairie provinces. He was Prime Minister of Canada from June 1979 to March 1980 and Secretary of State for External Affairs from 1984 to 1991, then becoming Minister of Constitutional Affairs. He has also served as Acting Minister of both Justice and National Defence. At home and abroad, he earned and maintains a reputation for integrity and principle.
Clark played a key role in some of the defining accomplishments of recent history — the Commonwealth campaign against apartheid, the free trade agreement between Canada and the United States, the Ottawa conference which agreed on the 'two plus four' formula to unite Germany at the end of the Cold War, and the negotiation of the Charlottetown Accord in Canada, a complex Canadian constitutional accord among the federal government, the provinces and territories, and Indigenous peoples. He connects Canada's past to our future and speaks passionately on the potential of modern Canada to make a real difference in today's complex and challenging world.
Today, he applies that experience in promoting democracy and encouraging innovation and practical reforms in the developing world, and at home. He was a founding member of Canadians for a New Partnership, and continues to draw together Indigenous and other Canadians, and has led election observation missions in Africa, Asia, and the Americas. He chairs the Awards Jury of the Global Centre for Pluralism, is a member of the Electoral Integrity Initiative of the Kofi Annan Foundation, and is a member of the Friends of the Inter-American Democratic Charter.
Clark is an active member of the Global Leadership Foundation and served seven years as Vice Chair. He is Chairman of the Supervisory Board of Meridiam Infrastructure Africa and a member of the Supervisory Board of Paris-based Meridiam Infrastucture S.a.r.l. He also serves on the boards of Canadian companies GlobeScan and Lumenix, and on a number of advisory boards, including that of the Institute for the Study of International Development at McGill University.
A respected commentator on public affairs, his most recent book is How We Lead: Canada in a Century of Change. He is a Companion of the Order of Canada, a member of the Alberta Order of Excellence and of the Ordre de la Pléiade, and is an Honorary Chief of the Samson Cree Nation. He is married to the Canadian author and lawyer Maureen McTeer, and is President and Founder of Joe Clark and Associates, an international consulting firm based in Canada.
Our Partners
A special thanks to our Presenting Partners: The Insurance Bureau of Canada and MNP.
Also, thank you to our Reception Sponsor: Lydale Construction.