Free Session: Mental Health & Your Workplace
February 3, 2021, 12:00 - 1:00 PM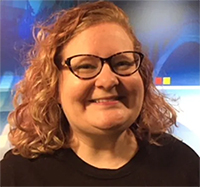 The COVID-19 pandemic has spawned a new mental health crisis in Saskatchewan. Concerns over personal and loved ones' health, anxiety around employment and finances, and loneliness stemming from social isolation has had severe impacts on youth, adults, and seniors alike.
In 2021, insurance brokers are committed to doing their part to make a difference. The #BrokersCare Campaign for Mental Health is a yearlong IBAS initiative, presented in partnership with Wawanesa Insurance, dedicated entirely to raising funds and awareness to support improved mental health outcomes.
100% of all proceeds will go directly to fund targeted, grassroots mental health projects in communities across the province. Be sure to stay tuned for announcements on exciting campaign fundraisers coming soon!
To celebrate the launch of this campaign, and to help you kick-start a conversation on mental health in your workplace, we will be holding a FREE lunch hour session on Wednesday, February 3, open to all IBAS members and partners (entitled Mental Health & Your Workplace). See below for more information and to register.
Session Overview
Grab your lunch and join Saskatoon's Heidi Fischer from 12 – 1 p.m. on Wednesday, February 3, for a one-hour conversation on how to promote positive mental health in your brokerage or business, including practical tools and information for all levels of staff, from front-line brokers to senior management.
About the Speaker
Heidi Fischer is a Saskatchewan-based mental health advocate who works to normalize mental illness, reduce stigma, and impress upon others that they are not alone in their struggle. Heidi writes for The Mighty — a safe, supportive community for people facing health challenges and the people who care for them. She is a regular public speaker, including through the Schizophrenia Society of Saskatchewan and The Irene & Leslie Dubé Centre for Mental Health, and brings to her work more than 20 years of lived experience.
Who Can Attend?
This session is open to all IBAS member employees and employees of our 2021 Annual Partners.
Registration
There is no cost to participate in this event.
In lieu of registration fees, brokerages and partners are invited to make a fully optional donation to the #BrokersCare campaign via cheque (can be mailed to the IBAS office at 2631 – 28th Avenue, Suite 305, Regina, SK, S4S 6X3).
Please note there is no CE available for this session. Login information will be distributed by e-mail to all registered participants the day prior to the event, so make sure you register using each participant's proper e-mail address.
If you have questions, please contact IBAS Manager of Community Engagement Kyle Halvorson at kyle.halvorson@ibas.ca or by calling (306) 525-4076.
Registration