Webinar: The State of Saskatchewan's Commercial Insurance Market
March 18, 2021, 9:30 - 11:00 AM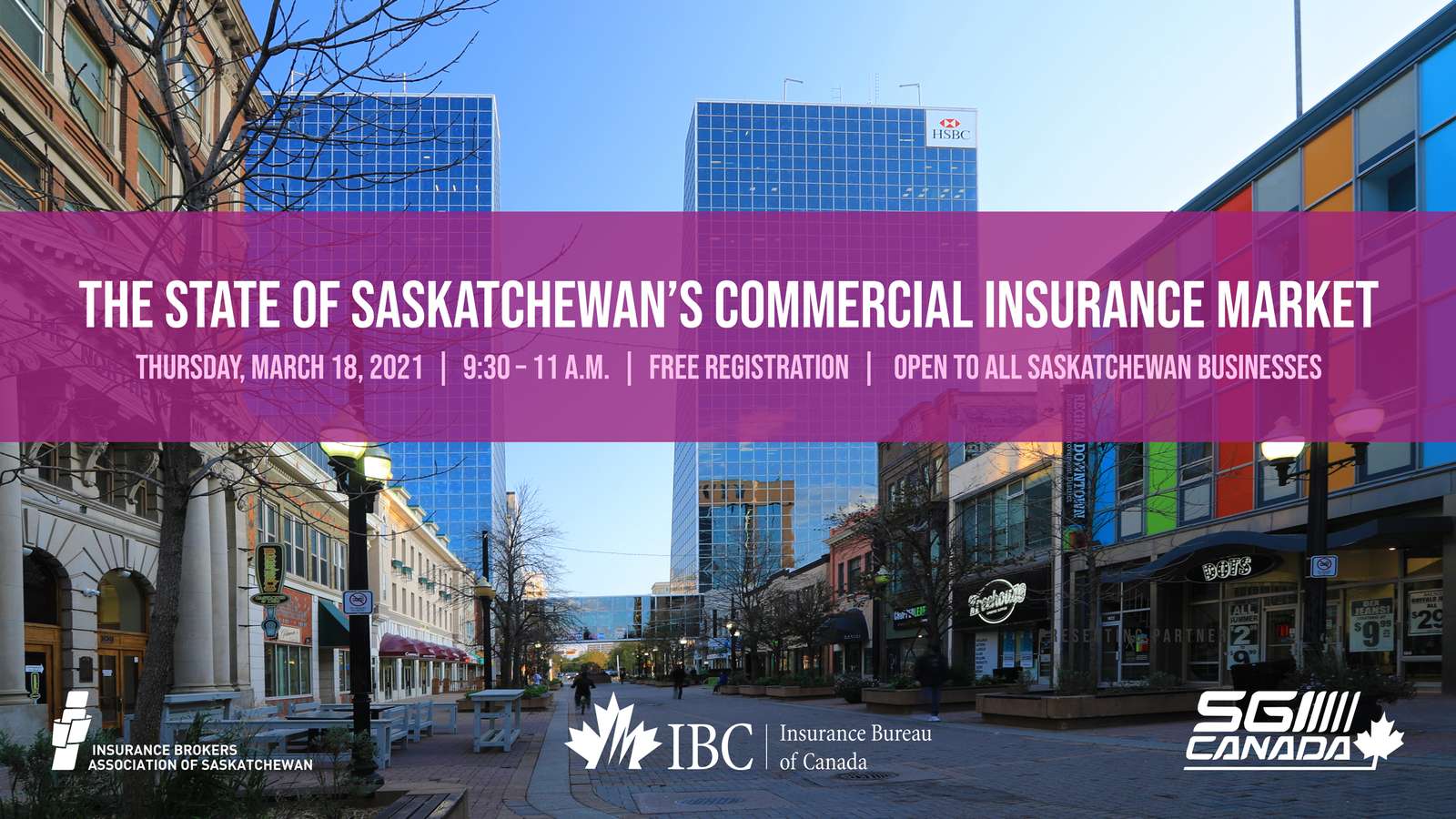 Moderated by Insurance Brokers Association of Saskatchewan (IBAS) President & CEO Derek Lothian, this interactive presentation and discussion will explore the state of the commercial insurance market in Saskatchewan, including what to expect in the months ahead.
Speakers include Rob De Pruis, Director, Industry & Consumer Relations (Western), Insurance Bureau of Canada, as well as Randy MacFarlane, Executive Vice President & COO, SGI CANADA.
This webinar is open to both IBAS members and the general public. Business owners from all industries in Saskatchewan are welcome to participate.
There is no cost to attend; however, pre-registration is required. Login information will be distributed by e-mail the week of the event. For more information, please contact IBAS's Derek Lothian at derek.lothian@ibas.ca or by calling (306) 525-4075.
Date & Time
Thursday, March 18, 2021
9:30 – 11 a.m.
Format
This session will be held via Zoom webinar. There will be roughly 60 minutes of presentations, followed by 30 minutes of Q&A.