2021 IBAS Convention
October 14 - 15, 2021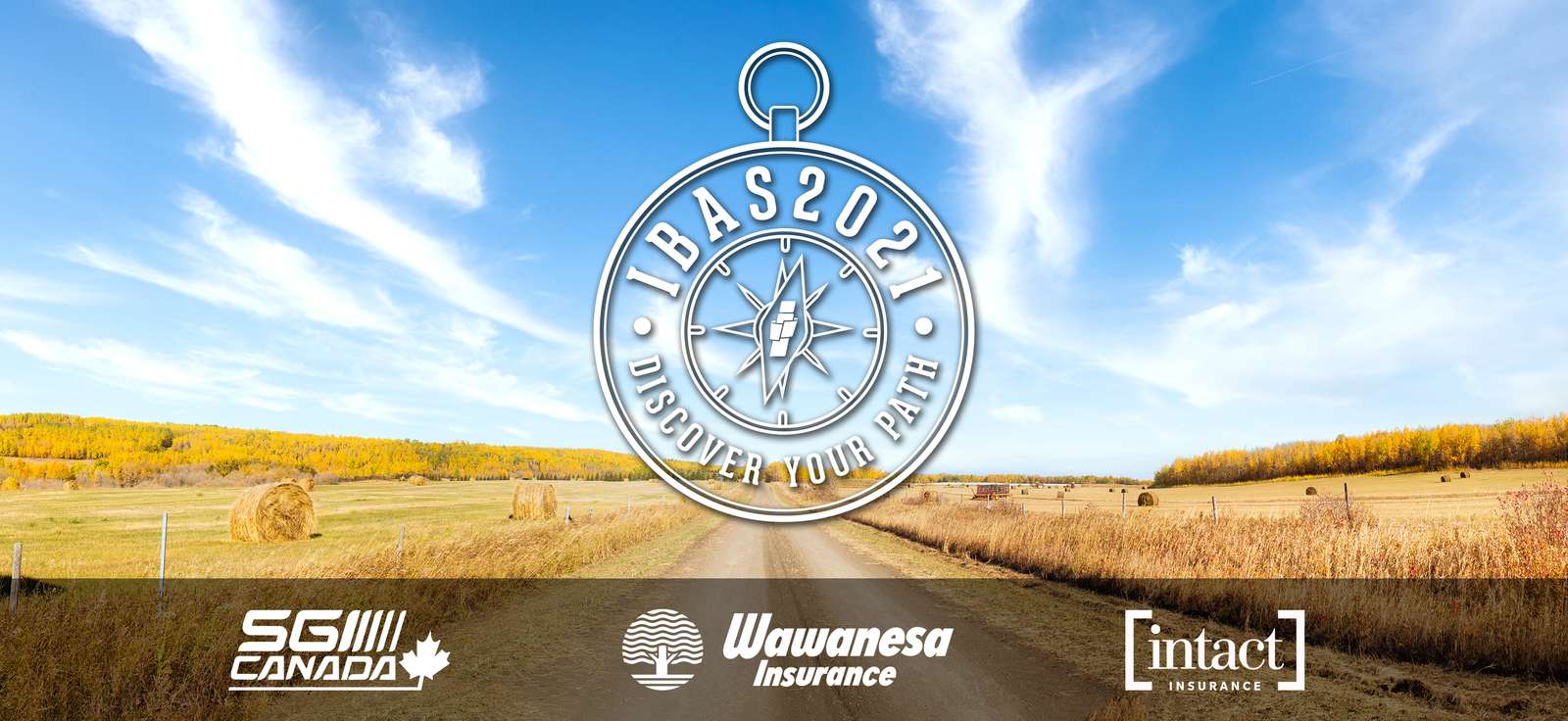 MEMBER & PARTNER ANNOUNCEMENT (September 24, 2021)
Over the past eight months, the team at the Insurance Brokers Association of Saskatchewan (IBAS) has been working tirelessly towards bringing our members back together for our annual convention. Unfortunately, despite sold-out registration as recently as last week, as well as significant planned measures to maximize delegate comfort and safety, circumstances have left us no choice but to postpone this year's event. Our AGM, meanwhile, will be go ahead virtually (see below for registration details).
Three key factors have triggered this decision: A notable volume of member, partner, and speaker cancellations within last 72 hours; mounting financial constraints; and, the need to finalize logistics despite a very uncertain next few weeks. There is no one more disappointed than our board directors or staff — each of whom have been fully committed to exploring every possible avenue forward. We have simply exhausted our runway and options amidst the current public health situation and new COVID-19 restrictions.
There are a few important items to note — some of which are applicable even if you were not planning to attend next month:
1) All convention registrations, including vendor booths, will be refunded in the manner in which they were paid (credit card or cheque). We are aiming to complete this process over the next 2 – 3 weeks; however, the number of transactions required is substantial, so please be patient with our staff as we work through this process.
2) All reservations at the Sheraton Cavalier Hotel and The James Hotel made through the IBAS member and partner block will automatically be cancelled without penalty. If you made your reservation outside of this block, you must cancel your room directly. We're grateful for the outstanding partnership of the Sheraton and James as we navigate these challenges. Please support them if you find yourself in Saskatoon in the coming months.
3) As mentioned, we will be holding a Zoom-based Annual General Meeting on Thursday, October 14, from 1:30 – 3 p.m. Separate (free) registration is required, and 1.5 CE credit hours are available. Please click here to sign up. This is an important meeting where we will be discussing SGI-issuer negotiations and other key matters impacting our members, so we are aiming for full brokerage representation.
4) Please save the afternoon/evening of Wednesday, March 30, 2022, as well as the full day of Thursday, March 31, 2022, in your calendars. IBAS is actively exploring the possibility of hosting a large-scale, in-person event in Saskatoon for our members and partners. These days are immediately prior to the SGI Convention, which is scheduled for April 1 & 2, also in Saskatoon.
5) The Rural Brokerage Advisory Committee meeting and Leaders Forum meetings planned for Wednesday, October 13, will continue with the same date and time, but will be held via Zoom. Calendar invites and links will be distributed to participants next week.
6) All convention partners will be contacted by IBAS staff in the next week to discuss options. Rest assured, our relationship is of the highest priority, and we are 100% committed to making it right.
This is not an announcement we wanted to make, nor is it a decision we take lightly — especially so late in the game. To be frank: It sucks. Regrettably, there are just too many fast-changing conditions beyond our control to proceed.
Thank you to all our members and partners for supporting us through this unprecedented time, and our sincere apologies for any inconvenience this may cause. We look forward to seeing everyone in-person together again — hopefully sooner rather than later.
As always, don't hesitate to contact us if you have questions or concerns. To streamline responses, we kindly ask you send all event-related inquiries to community@ibas.ca.
Regards,
Dave Pettigrew
Chair
Insurance Brokers Association of Saskatchewan
chair@ibas.ca 
Derek Lothian, ICD.D
President & CEO
Insurance Brokers Association of Saskatchewan
derek.lothian@ibas.ca