2022 IBAS Leadership Summit & 70th Anniversary Celebration
March 30 - 31, 2022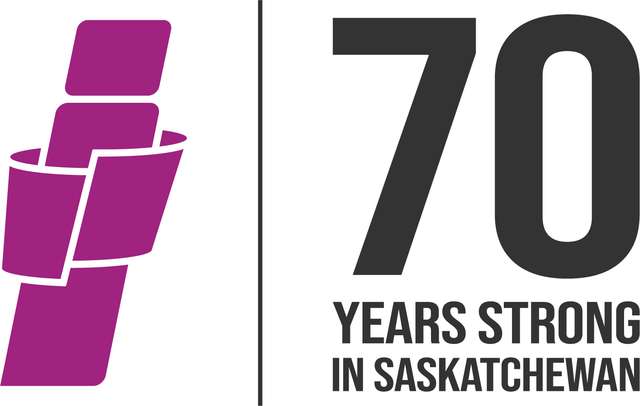 Following the postponement of the 2021 IBAS Convention this fall, our team has been searching for the right opportunity to bring you, our valued members and partners, back together in-person once again.
After weeks of deliberation, we are very excited to announce the 2022 IBAS Leadership Summit & 70th Anniversary Celebration — beginning the evening of Wednesday, March 30, and carrying through with a full-day program on Thursday, March 31, at the Sheraton Cavalier Hotel in Saskatoon.
Strategically timed in advance of the 2022 SGI CANADA Convention (Friday, April 1 & Saturday, April 2, also in Saskatoon), this special event will borrow many of the same elements you've come to expect from IBAS's own convention, but with a few tweaks, a streamlined program, a lower cost, a dedicated trade show, and some exciting new features, including a #BrokersCare Pub & Comedy Night on March 30 as a 'welcome' for summit delegates.
As part of the formal program on March 31, we will also be hosting an all-members meeting to discuss and vote on a new motor licence issuing accord with SGI. Accordingly, we hope to have as many member brokerages represented at the summit as possible. But space is limited, so register today!



Wednesday, March 30

On Wednesday, March 30, the day immediately prior to the summit, the IBAS Leaders Forum participants and Emerging Brokers Council will meet from 12 – 2 p.m., while the President's Council and Rural Brokerage Advisory Committee will meet from 2:30 – 4:30 p.m. 
7 p.m. – Midnight: #BrokersCare Pub & Comedy Night
Presented by Wawanesa Insurance
Upon arrival on Wednesday, join your fellow brokers and industry partners for an immersive evening of networking, complimentary drinks and hors d'oeuvres, fantastic prizes, as well as a stand-up set from Canadian comedy icon Ron James, who will take the stage at 8:30 p.m. Additionally, this night will serve as a major fundraiser for the 2022 #BrokersCare campaign. While there is no additional cost, delegates are asked to indicate their intention to attend this portion of the event during the registration process to help us confirm numbers. Guests are welcome to arrive anytime before 8:30 p.m.
Thursday, March 31

8:30 – 9:45 a.m.: Breakfast Panel Discussion with Insurer Executives
Rise and shine with a hot breakfast and cup of coffee to accompany a special edition of one of our most popular convention sessions. This interactive panel discussion will bring together senior executives from a few of the top insurance companies operating in the province for an in-depth conversation on the trends and issues impacting the industry.
10 – 11 a.m.: All-Members Meeting on SGI Issuer Negotiations      
Open to IBAS broker members only, this meeting will be centered around the future of the broker – motor licence issuing relationship. Members will be discussing and voting on new IBAS – SGI strategic accord, as well as a workplan to advance the partnership and address specific operational priorities over the next six months.         
11:15 a.m. – 12:15 p.m.: The Resilient Leader: Steadying Our Steps After Challenging Times
Presented by Red River Mutual
Join multi-award-winning psychology and education instructor Dr. Robyne Hanley-Dafoe for an eye-opening conversation on building resiliency, navigating stress, and cultivating personal wellness in a time of unprecedented challenge and change.
12:30 – 1:15 p.m.: Honourees Luncheon
Presented by Wynward Insurance & Saskatchewan Mutual Insurance

Help us celebrate excellence in the insurance broker profession. At this special luncheon, we will be honouring recent CAIB graduates, as well as recipients of the 2020 and 2021 Broker Service Awards.
1:15 – 2:15 p.m.: Sparking Success in the Experience Economy   
Presented by Wynward Insurance & Saskatchewan Mutual Insurance       
This is one session you won't want to miss! Customer service expert and author Dennis Moseley-Williams shares his recipe for how small businesses and Fortune 500 companies alike are breaking free of commoditization and increasing competition by refocusing on the customer.
2:30 – 3:30 p.m.: Keynote Presentation & Grand Prize Draw
Presented by Intact Insurance

In an individual sport like skeleton, one's success as an athlete is directly tied to an ability to work collaboratively with the team behind the front lines. The same goes for any business. Olympic champion and host of The Amazing Race Canada, Jon Montgomery, shares his formula for 'gold medal leadership' and driving a culture of high performance. We will also be drawing for the summit grand prize!
3:30 – 5 p.m.: Saskatchewan Women-Owned Business Reception
Presented by Wawanesa Insurance
Hosted in partnership with Women Entrepreneurs of Saskatchewan (WESK), IBAS's female brokerage owners and senior leaders are invited to an exclusive, members-only meet-and-greet reception. Here, attendees can learn about WESK's new Woman-Owned Saskatchewan Business recognition program and hear from three of the province's top women entrepreneurs, who are making waves in Saskatchewan's business community. Delegates will be asked their intention to attend this reception during the registration process.
4 – 8 p.m.: Trade Show & Supper
Presented by Midwest Claims Services

You've waited more than two years to see some of your industry partners, so this is your opportunity to connect with many of them in one place. Food stations will be setup throughout two dedicated trade show areas so you can grab a bite as you're networking.
7:30 p.m. – Midnight: IBAS 70th Anniversary Celebration
Presented by SGI CANADA
If the return of in-person events wasn't reason enough to celebrate, we're marking IBAS's 70th year in operation with one heck of a birthday party! We'll kick things off with some commemorations, light snacks, and — of course — birthday cake, before reconvening for a featured performance by country music star George Canyon. We'll even have some games setup and plenty of music to keep you entertained well into the evening.
Please note this schedule is subject to change.
Hotel

Registered summit delegates can book accommodations at the Sheraton Cavalier Hotel using our direct booking link. IBAS has negotiated a block of rooms, which can be reserved for the entire week (for folks coming early for meetings and/or staying for the SGI CANADA Convention on April 1 and 2).
Registration Details

Only IBAS member brokers may use the online registration below. There is no limit to the number of delegates a brokerage may register; however, space is limited, and once tickets are gone, they're gone! IBAS partners (carrier representatives, etc.) may register by contacting community@ibas.ca. All prices are subject to GST.
Early-bird registration for IBAS members is $249 per person until January 31. The price increases to $299 per person on February 1, subject to availability. All member registrants are eligible to receive five (5) CE credit hours.
Evening-only tickets (for broker spouses, brokerage employees, etc.), meanwhile, are $149 per person. This includes participation in the #BrokersCare Pub & Comedy Night on Wednesday evening, as well as the Trade Show & Supper and IBAS 70th Anniversary Celebration on Thursday evening.
In the event the summit is cancelled due to the evolving public health situation, a full refund will be automatically provided via the same method of payment that was used. Registrants may cancel for a full refund prior to 5 p.m. on Monday, March 7. Any planned health and safety measures will be communicated well in advance of that deadline.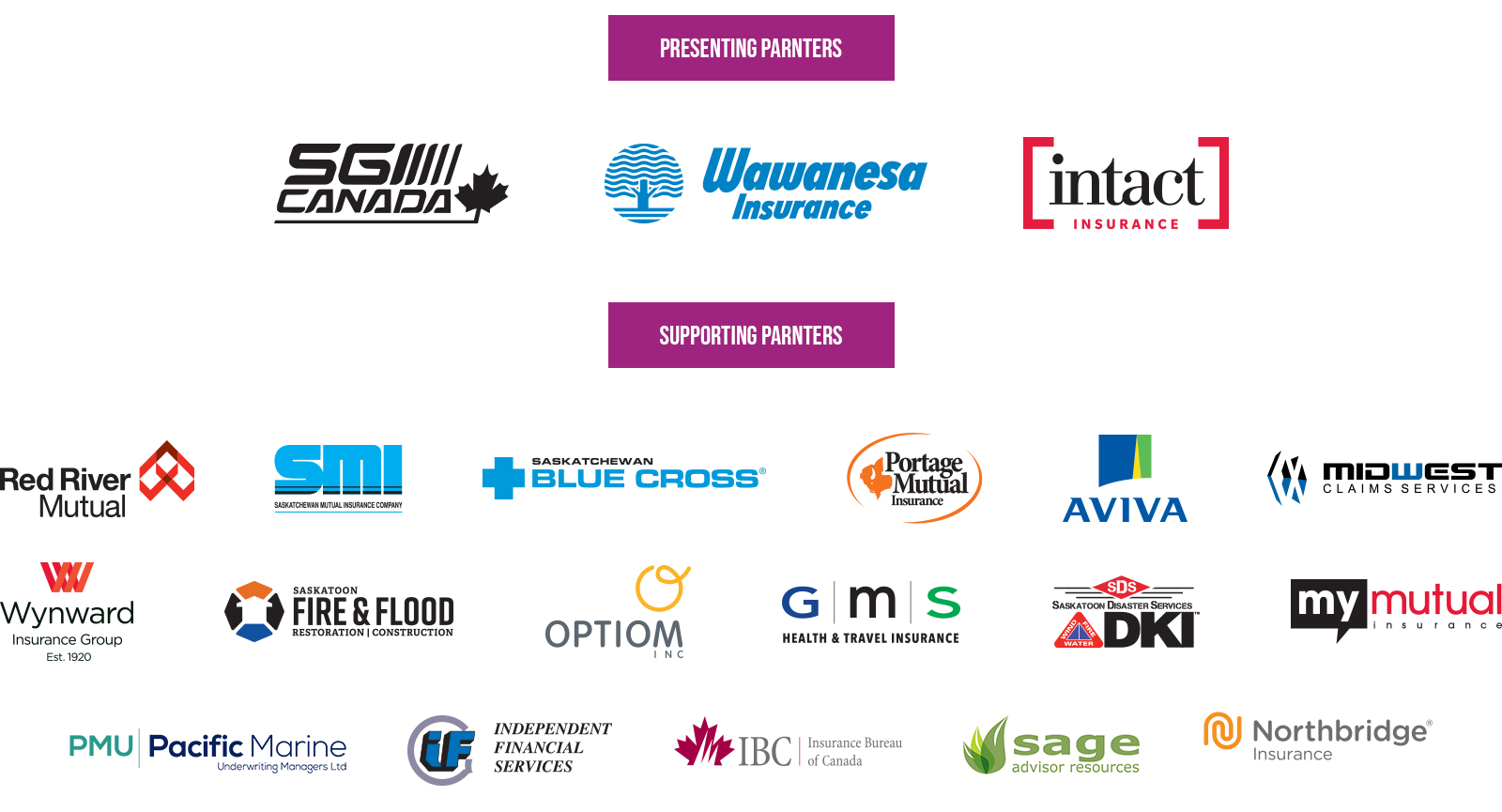 Registration
Member Registration (Early-Bird Pricing)
$249.00
Register now
Open to IBAS members only until January 31
This registration type is restricted to members.
Member Registration (Regular Pricing)
$299.00
Register now
This registration type is restricted to members.
Evening-Only Registration
$149.00
Register now
See Registration Details for more information
This registration type is restricted to members.