Latest News > CEO's Notebook: How the COVID-19 vaccine has laid the blueprint for insurance industry collaboration
CEO's Notebook: How the COVID-19 vaccine has laid the blueprint for insurance industry collaboration
Posted on March 11, 2021
In this column for SaskBroker Magazine, IBAS President & CEO Derek Lothian shares his take on the similarities between COVID-19 vaccine development and the value of partnership to the future health of Canada's insurance sector.
This column originally appeared in the February 2021 issue of SaskBroker Magazine. Click here to access the PDF version.
By Derek Lothian, President & CEO, IBAS
On January 11, 2020, a team of Chinese scientists submitted a data set to the website Virological.org — a shared repository for prepublication data intended to assist with public health research around the world. This information, communicated by Dr. Edward Holmes at the University of Sydney, contained the genetic sequence for the novel coronavirus, which had been isolated for the first time since being identified in the central city of Wuhan the month prior.
It was a scientific breakthrough of epic proportion. Instead of being tucked away as 'intellectual property' or closely guarded as a commercial trade secret, however, the data was released without hesitation into the global commons. Only two days later, on January 13, Massachusetts-based pharmaceutical firm Moderna, Inc. completed design of a COVID-19 vaccine — known as mRNA-1273.
The vaccine was a natural marriage between proprietary technological innovation and a collective effort towards 'the greater good.'
At the time, messenger RNA (mRNA) technology had not been licensed for human use. But that was about to change — with profound implications.
Vaccines are traditionally derived from a dead or weakened virus, prompting the body to stave off the invader and build immunity. By contrast, Moderna's mRNA technology used synthetic genes that could be generated and manufactured in a matter of weeks, saving the company the time-onerous process of growing live virus in the lab. All they needed to put the idea into practice was the sequence.
Human trials soon began in March and showed an impressive efficacy rate of 94.5 per cent. Then, on December 23, Moderna's vaccine become the second COVID-19 vaccine authorized by Health Canada, leapfrogged only by a joint effort between pharma-giant Pfizer and Germany's BioNTech. The big difference was that Moderna's vaccine could last 30 days with simple refrigeration and six months at a temperature of -20°C, whereas the Pfizer product required freezer storage at a sub-arctic temperature of -70°C.
Both ventures nevertheless prospered. And so, too, did the corporations behind them. In the period between vaccine development and regulatory approval, Moderna's stock skyrocketed sevenfold, BioNTech's stock nearly tripled, and Pfizer shares rebounded to a high of $41.12 per unit after dipping as low as $26.99 per share in March.
The obvious questions now are: Why am I telling you this? How is this story relevant to P&C insurance in Canada?
I think it speaks volumes to the value of partnership — that collaboration, especially in difficult times, can simultaneously be both good business and altruistic for the betterment of our industry (as well as the consumer). We all win when we work together.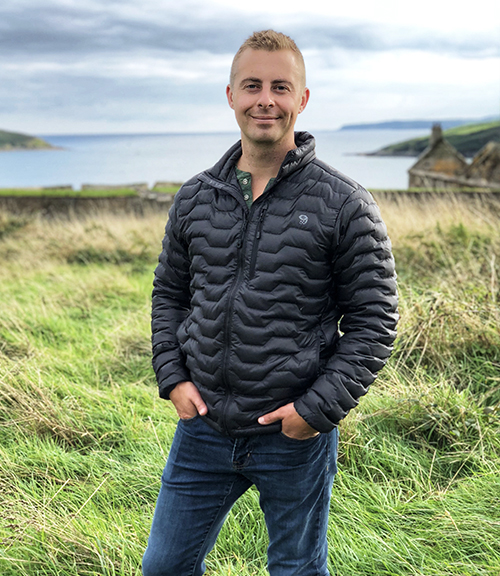 In my three-plus years at IBAS, at no point has that been more evident than through the pandemic. The scope of the issues was great, the unanswered questions were many, and regardless of if you were a small broker, large broker, small mutual, or large national carrier, you could not navigate the challenges solely on your own. We were compelled out of necessity to link arms and figure things out on the fly. Yes, that led to some long days and considerable headaches. Yet, it also resulted in many of you (and us at IBAS) making rapid advancements — in technology, scalability, business process, talent management, and everywhere in between — that would have otherwise taken years, if they happened at all.
I won't say there has been a 'silver lining' to the pandemic, because I think that discounts the incredible hardship and loss that our friends and neighbours have been forced to endure. And business, after all, is just one part of life. That said, there is no denying the insurance community has made remarkable progress over the past 12 months.
The trick will be sustaining that level of meaningful partnership going forward.
While our sector is full of healthy, spirited competition, we are approaching a crossroads that will once again require all players to push in the same direction.
Take, for instance, technology. Technology in itself is not a panacea — it is a tactical tool that can be applied to meet a specific business need. If your business strategy sucks, technology isn't going to fix it. But the customer is evolving by leaps and bounds, and the tools we are using to serve them are not keeping pace.
It's like trying to repair a Tesla with only a ratchet and wrench set. No, not every brokerage or insurer needs to adopt the same level of technology — or tools — to satisfy its strategy. If most of your customers own farm trucks from the 1990s, and you're a lone technician that gets to three or four jobs a day, your toolbox needs to look a little bit different than the Telsa Service Centre in downtown Vancouver, with three or four vehicles in the garage at a time. Both, though, can be profitable.
The point is there are a lot of different 'cars' (customers and business applications) and the 'technicians' (brokers and insurers) need to be able to pull the right tool for the job. From an insurance technology perspective, that's where the importance of data standards and real-time broker-carrier connectivity truly shines through. Collaborative projects like the IBAC Data Exchange (or DX) Working Group, the Centre for Study of Insurance Operations (CSIO) Commercial Lines Certification Program, and the Going Paperless initiative led by our sister association at IBAO are critical steps to build out that 'toolbox' in a way that moves the entire industry — and not just one specific company — forward.
Another enduring example is the relationship between the SGI Auto Fund and Saskatchewan insurance brokerages that serve as motor licence issuers.
As you know, IBAS is currently in the process of reviewing and renewing the underpinnings of this relationship on behalf of our members, including the IBAS/SGI Auto Fund Strategic Accord, which is scheduled to expire in November. Through this process, it will be vital to keep the customer first and foremost as we discuss and debate potential changes to technology, training, service access and quality, consumer protection, remuneration, and communication. The only tenable path forward is one whereby we anticipate where our shared customers are going, so we can create a solution that is a win for drivers, a win for taxpayers, a win for SGI, and a win for issuers. There may be bumps along the way; but it will be that spirit of partnership that ultimately pulls us through.
As the late, great Henry Ford once said: "Coming together is a beginning. Keeping together is progress. Working together is success." Let's commit to working together in 2021.
Derek has been the chief executive at IBAS since 2017. He can be reached at derek.lothian@ibas.ca or (306) 525-4075.