IBAS and My Mutual Insurance are excited to announce a new partnership with Utensil.ca to provide IBAS members with FREE access to two on-demand educational resources to help brokers better understand the agriculture industry and their farming clients. This is a value of more than $200 per person!
As an IBAS member, what do I get with this partnership?
'So...Your Client is a Farmer' e-Learning Course
Led by well-known Saskatchewan grain producer Cherilyn Jolly-Nagel, as well as Crystal MacKay, past CEO of Farm & Food Care Canada, this online training program is all about helping you develop better relationships with your farming clients. Over the span of 90 minutes, these experts will help you better understand farm business realities, and will pass along practical information, tips, and advice on how to thrive as a service provider to the agriculture industry. 
Take this course individually or — better yet — in conjunction with your brokerage colleagues! Each participant will complete an initial self-evaluation, will receive a certificate of completion, and will be entered to win in our 'Supper in the Field' Contest (see below for details).
Utensil 101
Utensil 101 is your resource centre to get up-to-speed on what you need to know (and perhaps were to shy to ask about!) to navigate your work in the food system more effectively. Here, you will find a library of quick, practical videos and weblinks covering a wide range of topics, from key things to remember when meeting with a new farm family, to explaining the difference between hay and straw, to an overview of agricultural biosecurity protocols. New content is being added each week!
How do I access these free resources?
Click the button below to learn how to access this exclusive, free IBAS member service. Please note you will need your login information to the IBAS website. If you've lost your password, you can reset it directly by clicking the corresponding link on the login page. If you require further technical support, however, contact Kyle Halvorson at (306) 525-4076 or kyle.halvorson@ibas.ca.
'Supper in the Field' Contest
All brokers who complete the So…Your Client is a Farmer training program before June 30 will be automatically entered into a draw to win a fall 'Supper in the Field' for one farm client of their choice, courtesy of My Mutual Insurance. IBAS and My Mutual staff will join the chosen broker to deliver (in a COVID-safe manner, of course) a hot, locally sourced meal for up to 10 people anywhere in Saskatchewan to help 'refuel' their harvest efforts.
Supporting Farmer Mental Health
To commemorate the launch of this initiative, and as part of the 2021 #BrokersCare Campaign for Mental Health, IBAS has made a $5,000 donation to The Do More Agriculture Foundation on behalf of its members, My Mutual Insurance, Utensil.ca, and its #BrokersCare campaign partner, Wawanesa Insurance. Founded by two Saskatchewan farmers, this charity provides much-needed mental health resources and support to producers across Canada. Visit domore.ag to learn more.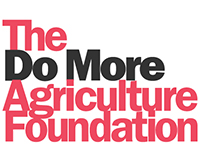 Contact Information
Kyle Halvorson
Manager, Community Engagement
Insurance Brokers Association of Saskatchewan
Phone: (306) 525-4076