2022 IBAS Secret Santa Contest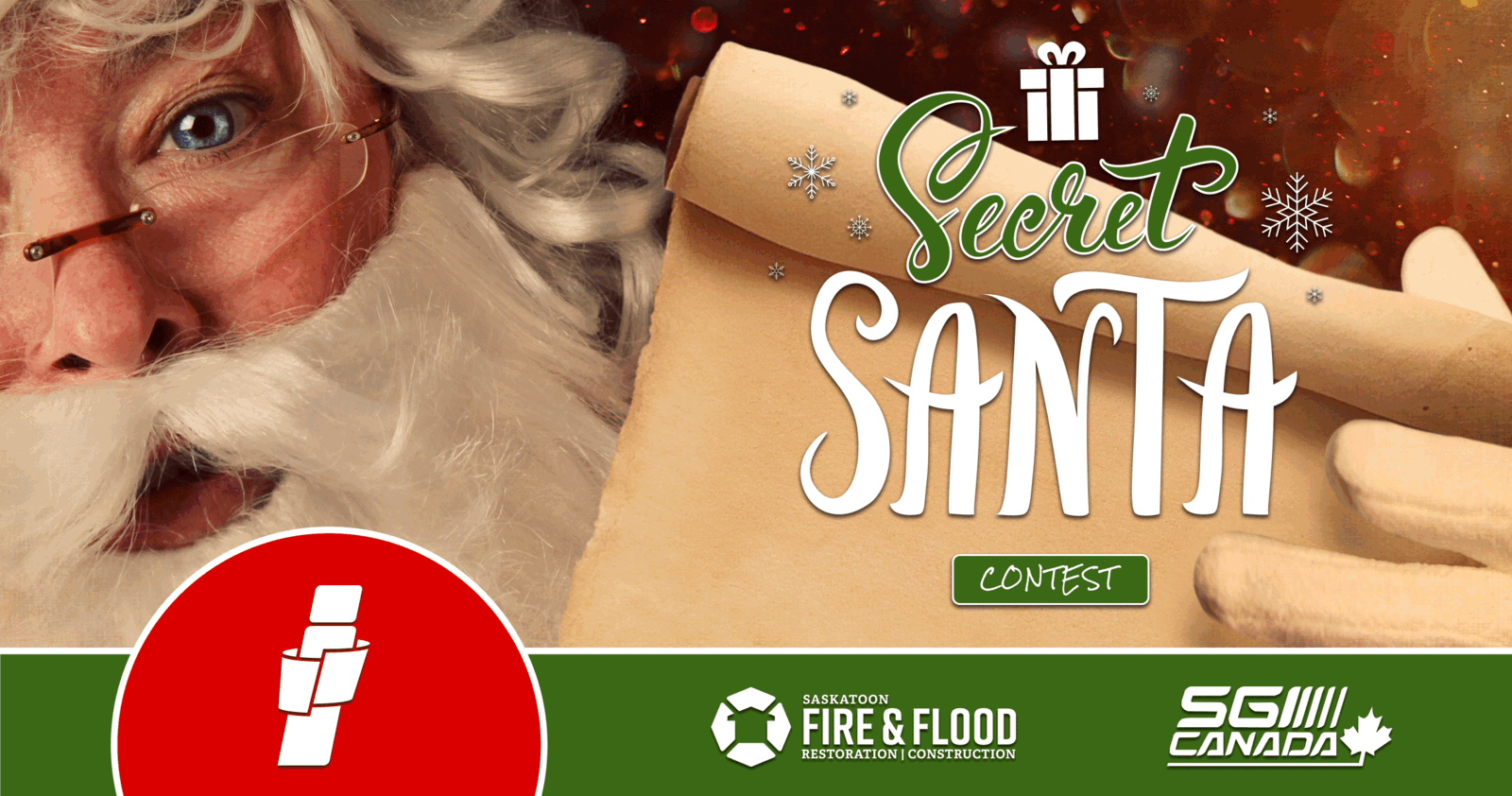 It's baaaack — and better than ever! The IBAS Secret Santa Contest has returned in 2022 to help spread a little holiday cheer across Saskatchewan's insurance industry, but with a new and exciting twist to give back to local communities. Here's how it works and how you can be a part of it:
1. Nominate a deserving colleague or industry peer.
Have a co-worker or industry partner who always goes to the extra mile to help? A supervisor who puts the team first? A favourite underwriter or broker who is a selfless volunteer in the community? This is your chance to recognize their awesomeness, and help out a great cause in the process.
Using the online form below, tell us why the nominee has made your 'nice list' this year. It doesn't need to be long — a few sentences describing the impact they've had will do just fine. We will then send the nominee an e-mail to let them know they've been nominated. Don't worry, though — you as the nominator will remain anonymous.
You may nominate anyone in the insurance industry — broker, insurance company representative, adjuster, or vendor! If you work in insurance within Saskatchewan, you are eligible to both nominate and be nominated.
2. We randomly draw five winners each week.
All nominees will be entered into a weekly draw to win one of five $100 gift certificates to a local business of the winners' choice, courtesy of Saskatoon & Fire & Flood. Draws will be made each Thursday in December prior to Christmas.
You only need to submit your nomination once for the nominee to be entered for all remaining draws during the month. So, the sooner you get your nomination in, the more chances your nominee has to win! The first draw is at 11 a.m. on Thursday, December 1.
There is no cost to participate and there is no limit to how many nominees you may submit (each nominee, however, may only be submitted once per nominator).
3. When you nominate, we donate.
For each eligible nomination received, our friends at SGI CANADA will donate $10 to Saskatchewan food banks, to a maximum of $2,500.
An independent committee will also be selecting the most impactful nomination — the nominee for which will receive a $1,000 donation (provided by Saskatoon Fire & Flood) in their name to a Saskatchewan charity of choice. The winner will be announced on December 22.
Weekly Contest Winners:
December 1st - Week #1 Draw Winners:
Jessica Jack, Andrew Agencies;  Caitlin Enns, Lakeview Insurance;  Janet Glow, Rayner Agencies;  Darlene Senn, Kelly Insurance Brokers;  Dustin Wait, K5 Insurance.
December 8th - Week #2 Draw Winners:
Corina Snell, Affinity Insurance Services;  Ryan Sokulski, Cornerstone Insurance Services;  Sarah Yellowega, Harvard Western Insurance;  Landon Armstrong, Bora Insurance;  Brandi MacLellan, Long Lake Insurance.
December 15th - Week #3 Draw Winners:
Kiahna Belof, Hub International;  Jarrell Brothwell, Molberg Agencies;  Vicki Penney, Western Financial Group;  Dylan Gallon, Knight Archer Insurance;  Shirley Bzowy, Life Line Brokers.
December 22nd - Week #4 Draw Winners:
Cindy Tough, Prairie Insurance;  Nichola Johnston, Tri-Central Insurance;  Mark Marcial, Harvard Western Insurance;  Mellissa Fitzpatrick, W.W. Smith Insurance;  Lisa Rosenfelt, Westland Insurance.
Submit a Nomination
Questions?
Contact IBAS Manager of Community Engagement Kyle Halvorson at kyle.halvorson@ibas.ca.