IBAS 70th Anniversary Celebration & Trade Show
March 31, 2022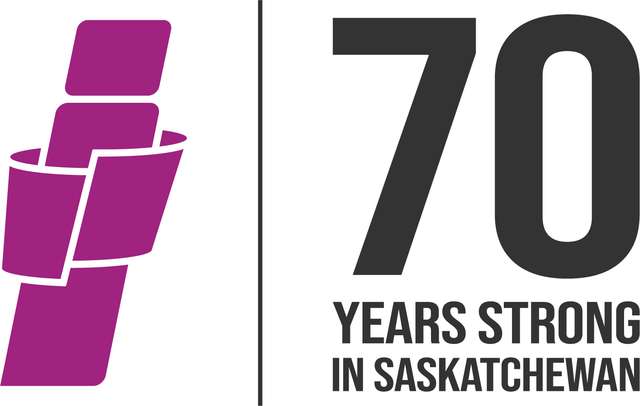 Please note this event is already more than 97% sold out! Register today to reserve your spot.
There are few industries more rooted in relationships than insurance. It's part of the broker identity — neighbours helping neighbours, looking out for one another, and caring for our communities. So, after two long years of Zoom calls and virtual everything, it's time to get back together, live and in-person. And there's nothing like a milestone to help us roll out the welcome mat!
The IBAS 70th Anniversary Celebration & Trade Show will take place the evening of Thursday, March 31, at the Sheraton Cavalier Hotel in Saskatoon (see below for the event agenda). This timing allows brokers traveling into the city for the SGI CANADA Convention (April 1 & 2) to participate and reconnect with their industry peers and partners without taking significant additional time away from the office.
There will also be some short on-stage presentations, complimentary food and drinks, birthday cake (well, cupcakes), amazing prizes, and award-winning musical entertainment, including featured performances by country music star George Canyon. Think of this as a hybrid between the trade show and hospitality night you've come to expect from IBAS's annual fall convention, but mixed in with one big birthday party!
Early-Bird Bonus  |  What to Expect  |  Event Agenda  |  After the Party  |  Hotel  |  No-Hassle Cancellation Policy  |  Registration Details  |  Register Now

Early-Bird Bonus
Our first 300 broker registrants will also receive a special commemorative welcome gift at the event: a bottle of Broker's Batch Saskatchewan Vodka, produced in a special grain elevator bottle in partnership with Last Mountain Distillery in Lumsden.
What to Expect
All-Inclusive Food & Drinks: Your ticket includes complimentary hors d'oeuvres served at various food stations throughout the venue, as well as an open bar. Yes, you read that right.
Partner Trade Show: Reconnect with more than 25 industry partners at trade show booths setup through the venue. Exhibitors include national and regional carriers, MGAs, remediation companies, technology vendors, and other key stakeholders.
World-Class Entertainment: Be sure to take in performances from country music icon George Canyon, 2021 Saskatchewan Country Music Awards Emerging Artist of the Year Katelyn Lehner, and Regina-based singer-songwriter Jeffery Straker!
$5,000 Grand Prize Draw: All broker registrants will be automatically entered into our grand prize draw courtesy of SGI CANADA: a $4,000 West Jet or Air Canada travel voucher plus $1,000 spending cash. The selected individual must be present at the time of the draw to be eligible to win (draw will take place on the main stage at 8:45 p.m.).
Saskatchewan Women-Owned Business Reception: Hosted in partnership with Women Entrepreneurs of Saskatchewan (WESK) and Wawanesa Insurance, IBAS's female brokerage owners and senior leaders are invited to an exclusive, members-only reception before the celebration, between 4:30 – 6 p.m. Here, attendees can learn about WESK's new Woman-Owned Saskatchewan Business recognition program and hear from some of the province's top female entrepreneurs who are making waves in Saskatchewan's business community. Delegates will be asked their intention to attend this reception during the online checkout process.
Green & White Silent Auction: Break out your wallet, Riders fans! We have two incredible items up for grabs as part of our silent auction (with 100% of the winning bids going directly to the 2022 #BrokersCare Campaign for Kids), including two premium Saskatchewan Roughriders season and Grey Cup tickets, courtesy of Wawanesa Insurance.
Chance Auction: Buy your tickets and 'bid' them on the items of your choosing in support of the 2022 #BrokersCare Campaign for Kids. Tickets are three for $10, 10 for $20, or 30 for $50, and there is close to $12,000 in prizes to be won!
Trade Show Trivia: Visit trade show vendor booths to learn about IBAS's 70-year history. Delegates who successfully complete and submit their trivia card will be entered to win our trivia draw prize (valued at $1,500), courtesy of Midwest Claims Services.
Event Agenda
4:30 – 6 p.m.: Saskatchewan Women-Owned Business Reception
Top of the Inn (8th Floor)  |  Doors open at 4 p.m.  |  Eligible, pre-registered guests only
5 p.m.: Registration Table & SGI CANADA Lounge Open
Main Floor, Lobby Area
6 p.m.: Trade Show Booths & BarBlue by Wawanesa Open
Main Floor, Throughout
6:30 p.m.: Musical Guest Katelyn Lehner
Main Floor, Convention Hall
8 p.m.: Welcoming Remarks & Featured Entertainer George Canyon (Opening Set)
Main Floor, Convention Hall
9 p.m.: Special Presentation & Grand Door Prize Draw
Main Floor, Convention Hall  |  Must be present at the time of the draw to be eligible to win
9:30 p.m.: Trade Show Trivia Contest, Silent Auction & Chance Auction Close
Main Floor, Convention Hall  |  Contest winner and auction ticket numbers will also be posted in the lobby
9:45 p.m.: Musical Guest Jeffery Straker
BarBlue by Wawanesa
11 p.m.: Trade Show Booths Close
Main Floor  
Note there will also be DJ entertainment in the SGI CANADA Lounge for the duration of the event.

Members-Only Meeting
SGI has provided a slot at its convention later in the week for an IBAS members-only meeting to discuss the motor licence issuing relationship. This meeting will be held at TCU Place on Saturday, April 2, from 3 – 4 p.m. Please note that separate registration for the SGI CANADA Convention is required.
Hotel
The deadline to reserve hotel rooms through IBAS's special event block has passed. Pending availability, however, rooms at the host venue can still be booked directly through the Sheraton Cavalier Hotel by clicking here.
No-Hassle Cancellation Policy
If the event is cancelled due to the evolving public health situation, a full refund will be automatically provided via the same method of payment that was used. The same goes for if you register and simply no longer feel comfortable attending — simply e-mail community@ibas.ca and we will gladly issue a full refund. Please note that this event is subject to any and all Government of Saskatchewan public health guidelines.
Registration Details
Only IBAS member brokers may use the online registration below, found underneath the sponsor logos. There is no limit to the number of delegates a brokerage may register; however, space is limited, and once tickets are gone, they're gone! IBAS partners (carrier representatives, etc.) may register by contacting the IBAS events team. All prices are subject to GST.
The cost to register is only $50 per person — $25 from which will go directly to the 2022 #BrokersCare Campaign for Kids.