2022 IBAS Convention & AGM
October 13 - 14, 2022

WE ARE ALREADY MORE THAN 97% SOLD OUT!
Pack your bag and book your tickets: the 68th IBAS Convention & AGM is back live and in-person! We're returning to Regina's historic Hotel Saskatchewan on Thursday, October 13 and Friday, October 14 for two action-packed days of discovery, education, and network-building. Adventure awaits — but don't wait to register. Due to space limitations, only a set number of tickets will be sold, and once they're gone, they're gone!
QUICK LINKS:  Event Schedule  |  Host Hotel  |  Important Registration Information  |  Register Now
Event Schedule
IBAS member brokers are eligible to receive eight (8) CE credit hours for attendance at all sessions. Please note the below schedule is subject to change.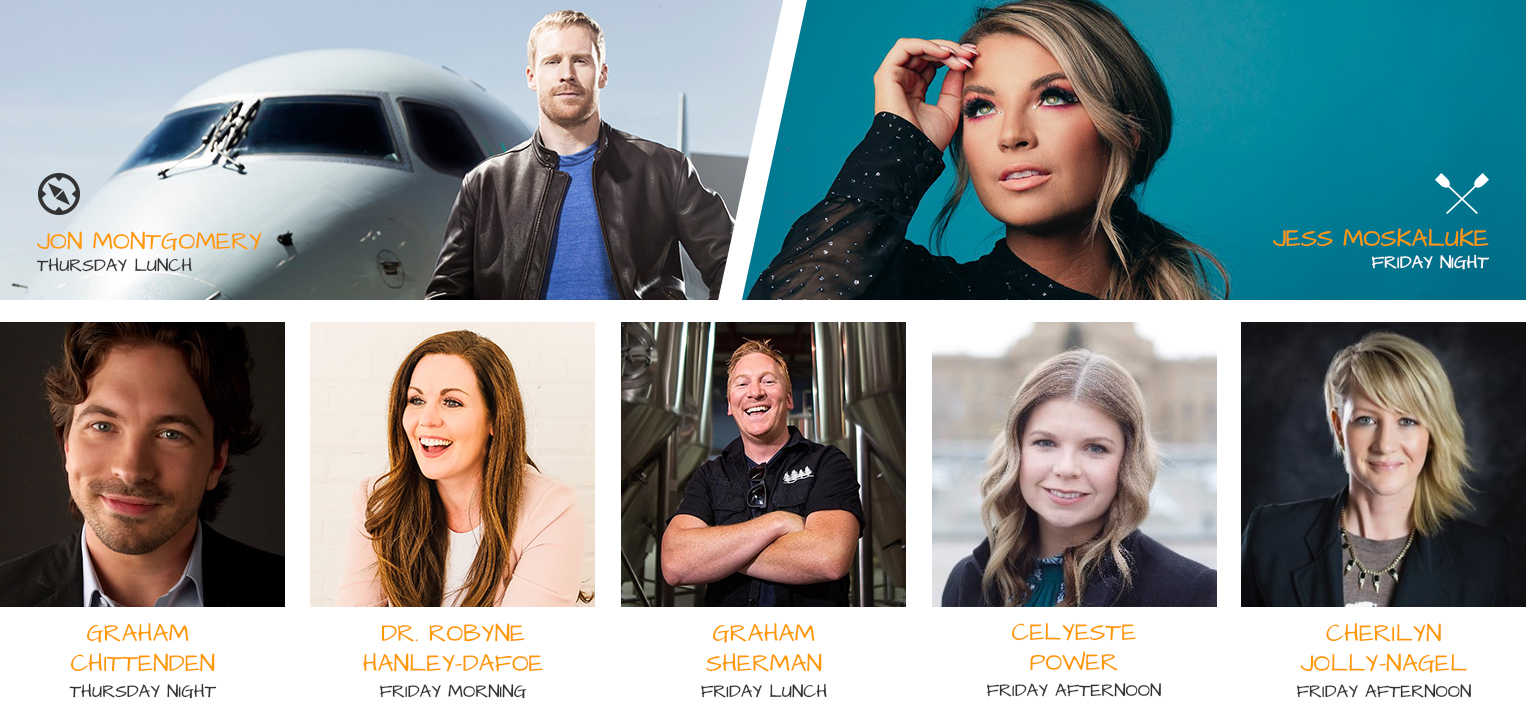 THURSDAY, OCTOBER 13
11 a.m.: Delegate Registration & Exhibitor Booths Open
Convention Foyer (2nd Floor)  |  Exhibitor Trivia Contest Sponsored by Midwest Claims Services

Pick up your welcome package and kick-off convention by visiting your industry partners at exhibitor booths setup throughout the venue's second floor. In lieu of a crowded trade show, vendors will remain on-site for the duration of the two-day event so you can reconnect with them at your comfort and convenience.
12 – 2 p.m.: Welcome Lunch & Opening Keynote
Regency Ballroom (2nd Floor)  |  Sponsored by Intact Insurance
Olympic gold medalist and host of The Amazing Race Canada, Jon Montgomery, is first to take the stage with his inspiring story about finding success outside his comfort zone. Jon will detail the secrets of 'gold medal teamwork' and how curiosity can be a key differentiator for leaders both in sport and in business.
2:30 – 4 p.m.: 2022 Annual General Meeting
Regency Ballroom (2nd Floor)

The 2022 IBAS AGM is an opportunity for you to have a direct say in the governance and direction of your association. This will include the election of directors, as well as an update on SGI motor licence issuing discussions and other important advocacy issues. Please note the AGM is open to IBAS broker members only.
5 – 6:30 p.m.: Chair's Reception
Blue Lounge & Library (2nd Floor)  |  Sponsored by Intact Insurance
Join your fellow brokers and partners for complimentary cocktails and musical entertainment prior to the banquet.
Program Starts @ 6:30 p.m.: Chair's Banquet & Comedy Night
Regency Ballroom (2nd Floor)  |  Sponsored by SGI CANADA
This marquis event will commemorate the presentation of the 2022 IBAS Community Leadership Award as well as the 30-year Broker Service Awards. It will also feature a set from Graham Chittenden — actor, writer, and one of the country's hottest stand-up comedians! Delegates are invited to stick around after the performance to enjoy the DJ and open bar.
FRIDAY, OCTOBER 14 (2022 #BROKERSCARE DAY)
Friday, October 14, is the second-ever #BrokersCare Day across Saskatchewan. Wear your campaign t-shirt with pride — and win awesome prizes in the process!
8:30 – 10:30 a.m.: CAIB Breakfast, Morning Keynote & Major Prize Draw
Regency Ballroom (2nd Floor)  |  Sponsored by Saskatchewan Mutual Insurance
Start your day off right with a delicious breakfast, a celebration of IBAS member achievements, and an invigorating talk from one of Canada's most in-demand speakers. Open to all delegates, this special breakfast will recognize 2022 CAIB graduates followed by a keynote from renowned resiliency and workplace wellness expert, Dr. Robyne Hanley-Dafoe. During the session, we will also be drawing for one major door prize — but you must be present to win!
10:45 a.m. – 12 p.m.: Insurer Executive Panel Discussion
Regency Ballroom (2nd Floor)  |  Sponsored by Saskatoon Fire & Flood
The insurer executive panel is arguably convention's most popular session, bringing together the insights of influential carrier leaders who have operations in Saskatchewan.
12:30 – 2 p.m.: Lunch Keynote
Regency Ballroom (2nd Floor)  |  Sponsored by Westland Insurance
Re-energize your Friday with Graham Sherman, founder of Tool Shed Brewing Company, as he shares the lessons he's learned pioneering Alberta's craft beer industry. Sherman will dispel the innovation 'myth' and explain how even the smallest businesses can harness the power of disruption to stand out in a highly competitive market.
2:30 – 3:30 p.m.: Mutual Leaders Panel Discussion
Regency Ballroom (2nd Floor)  |  Sponsored by Lydale Construction

Mutual insurance companies have long played a vital role in the Saskatchewan insurance marketplace. Shelley Willick (President & CEO, Saskatchewan Mutual Insurance), Brian Esau (President & CEO, Red River Mutual), and Valerie Fehr (CEO, My Mutual Insurance) give their takes on where the industry and the broker distribution network are heading.
3:45 – 4:30 p.m.: Education Breakouts
Delegates can choose from attending one of two concurrent, 45-minute breakout sessions:
Session #1: 

The State of the Commercial Insurance Market




Oak Room (Main Floor) 

|

  Sponsored by BMO


Presenter: Celyeste Power, Executive Vice President, Strategic Initiatives & Advocacy, Insurance Bureau of Canada



Session #2:

 The Future of Farming


Saskatchewan Room (2nd Floor)


Presenter: Cherilyn Jolly-Nagel, Saskatchewan Grain Farmer & Canadian Western Agribition's Top 50 Most Influential People in Agriculture
4:30 – 7 p.m.: Brokers' Beer & Innovation Showcase
Circa 27 Dining Room & Lounge (Main Floor)  |  Sponsored by Westland Insurance

Immediately preceding our #BrokersCare Hospitality Night, this showcase is a hybrid between a mini trade show, beer tasting, and reception, and will feature complimentary beer sampling led by Graham Sherman of Tool Shed Brewing Company (along with some of Regina's leading craft brewers), as well as interactive vendor displays by insurance industry partners offering new and/or improved technologies, products, or services. Last call will be at 6:30 p.m., and then head back upstairs to the second floor for the remainder of the evening.
Doors Open @ 6:30 p.m.: #BrokersCare Hospitality Night & Featured Entertainment
Regency Ballroom (2nd Floor)  |  Sponsored by Wawanesa Insurance

Meet-and-mingle with vendor partners, grab a bite to eat, and enjoy the open bar, as we rollout the most anticipated night on the IBAS calendar! The evening will include performances by an all-Saskatchewan trio of musicians: Langenberg-born country superstar Jess Moskaluke, Weyburn-based recording artist Brayden King, and Lloydminister's own Jordyn Pollard! Wear your 2022 #BrokersCare campaign t-shirt for a chance to win great prizes!
Host Hotel
We're proud to be back at the Hotel Saskatchewan — home of the second-ever IBAS Convention in 1954 — to celebrate our banner event during the association's 70th anniversary in operation. Upon registration, the main contact provided (the e-mail address used in the billing information) will be automatically sent a confirmation e-mail that includes the hotel booking link to our designated room block at the host venue. If you do not receive it, please contact community@ibas.ca.
Please note that room availability at the Hotel Saskatchewan will be extremely limited; therefore, we have also reserved an overflow room block at the DoubleTree by Hilton Hotel Regina. There will be complimentary shuttles running between the DoubleTree and the Hotel Saskatchewan for your convenience. The booking link will be included in the confirmation e-mail as well.
Important Registration Information
WHO CAN REGISTER?
Please note that only IBAS member brokers may use the online registration on this page, located underneath the sponsor logos. There is no cap to the number of delegates a brokerage may register. The total number of seats available, however, is limited.
Non-broker registration, meanwhile, is restricted to 2022 Annual Partners, convention sponsors, and exhibitors by contacting community@ibas.ca. Ineligible registrants will be automatically cancelled and refunded.
REGISTRATION DEADLINES
Sign up before August 31 to save $50 per person and be automatically entered into our Thanksgiveaway draw, courtesy of Aviva Canada. The recipient will be announced on September 12 and will receive $500 in gift certificates to local grocers or food producers of the winner's choice to help celebrate the Thanksgiving holiday, which is the weekend prior to convention.
All registrations close on September 30.
WHAT'S INCLUDED WITH YOUR TICKET?
Each Full Registration includes:
Access to all educational sessions and entertainment
CE credit hour eligibility
Thursday lunch and supper
Friday breakfast, lunch, and supper
Coffee and snacks
Automatic entry into our door prize draws
Complimentary beer tasting at the Friday Beer & Innovation Showcase
Open bar beginning at 5 p.m. on Thursday and 6:30 p.m. on Friday
Each Evening-Only Registration includes:
Access to the Thursday night Chair's Reception, Banquet & Comedy Night
Access to the Friday #BrokersCare Hospitality Night
Suppers on Thursday and Friday 
Open bar beginning at 5 p.m. on Thursday and 6:30 p.m. on Friday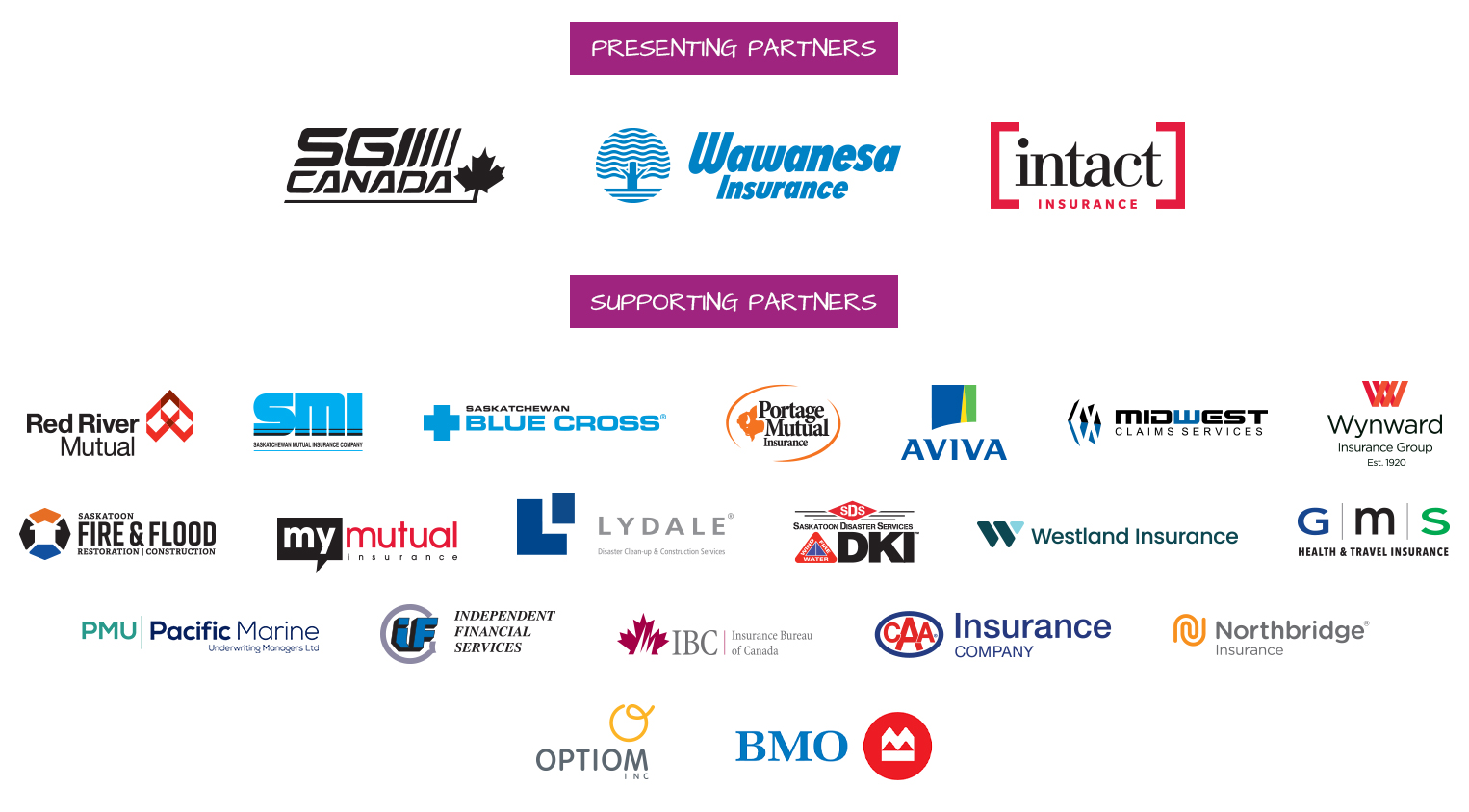 Registration
Full Registration
$399.00
Register now
Early-Bird Rate
This registration type is restricted to members.
Evening-Only Registration
$199.00
Sold out - waitlist only
Banquet & Hospitality Night Only
This registration type is restricted to members.