Latest News > 2021 Young Community Leader Bursary and Chair's Award presented
Posted on July 13, 2021
Caralyn Engbers of the Regina Christian School has been named the recipient of the $5,000 IBAS Young Community Leaders Bursary, presented in partnership with Red River Mutual. Emily Ives of Saskatoon, meanwhile, was honoured with the $1,500 IBAS Chair's Award.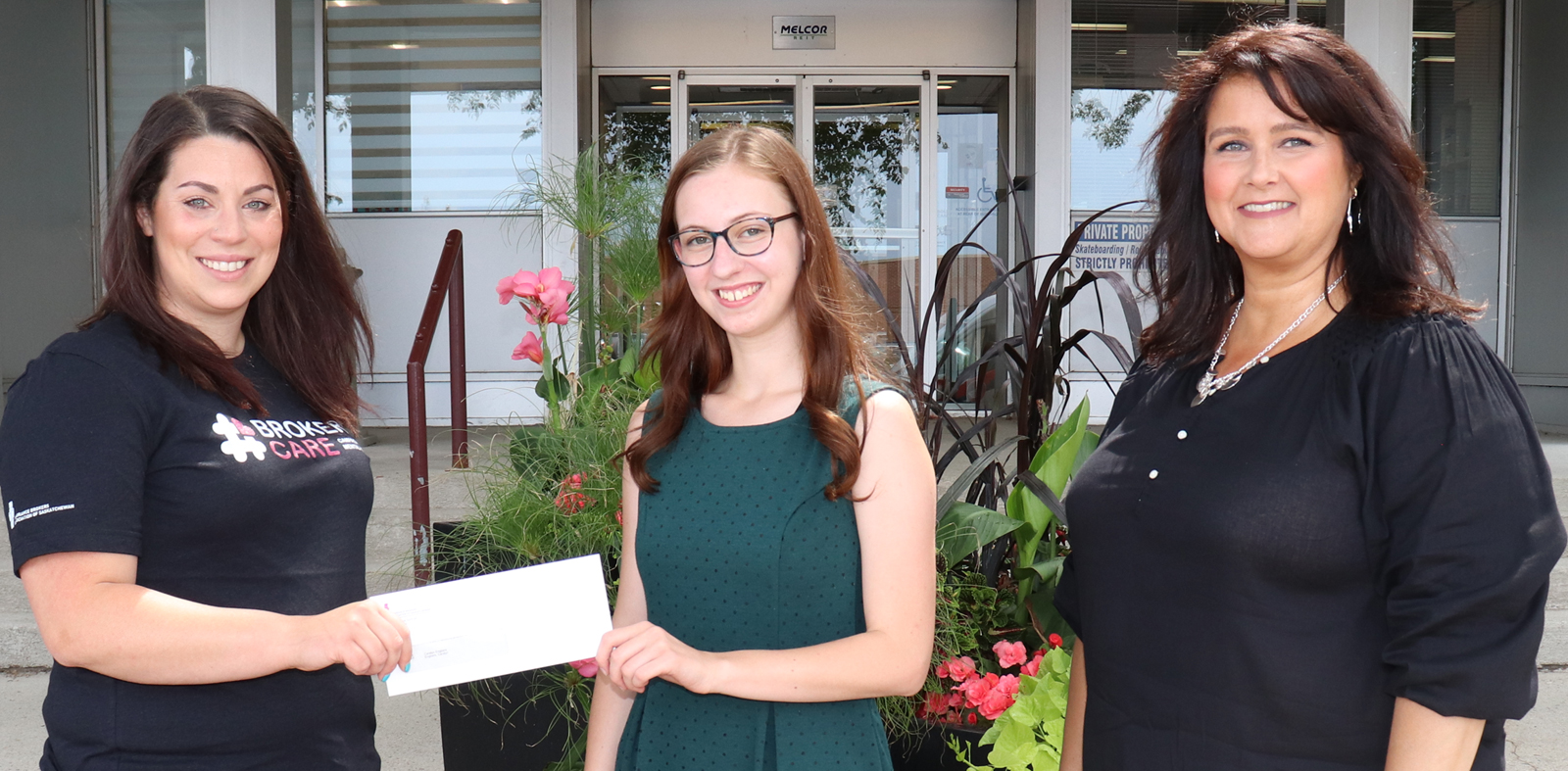 Last year, the Insurance Brokers Association of Saskatchewan (IBAS) announced the creation of its new Young Community Leader Bursary, aimed at recognizing one graduating Saskatchewan high school student who exemplifies outstanding dedication to making their community a better place. This year, more than 130 applicants from across the province were considered, proving once again that Saskatchewan is undoubtedly in good hands. 
On behalf of IBAS and our presenting partner Red River Mutual, we are very proud to announce the 2021 recipient of the bursary and its $5,000 cash award is Caralyn Engbers from the Regina Christian School.
Caralyn's extensive contributions have impacted not only inner-city youth, seniors, low-income neighbourhoods, and elementary-aged students locally, but has reached outside the city to northern communities and residents right across the province. 
As the founder of the Books for Community Schools initiative, Caralyn gathered an estimated $14,000 worth of literature this past year to be given to more than 750 children in 40 classrooms at Regina area schools. During the pandemic, she also observed the need for children stuck at home to have a creative outlet, so she began leading an online art class, where she handmade and donated in excess of 100 face masks. Building on that experience, she then began volunteering at her nearby community centre to write personalized letters and offer virtual, livestreamed activities to individuals who were feeling isolated.
"Community involvement helps me recognize my ability to impact others and see beyond myself," says Engbers. "I have learned that leadership is not something done individually, but the act of rallying others. It only takes a small spark to light a large fire."
Engbers was chosen by an independent selection committee, which reviewed anonymized applications. Lainie Goldstine, marketing manager with Red River Mutual, was a member of that panel.
"Red River Mutual's purpose is to be a positive force in the community and the lives of our customers," says Goldstine. "Ms. Engbers embodies that spirit with compassion and dedication to making a difference in the lives of her community members. She is extremely deserving of this award and our organization is proud to be able to partner with IBAS to make this available."
Please join us in congratulating Caralyn on this well-deserved achievement!
During the establishment of the Young Community Leader Bursary in 2020, IBAS was inspired to create a second award that recognized an applicant who has demonstrated exceptional perseverance and character in service to their community — titled the IBAS Chair's Award.
IBAS and Red River Mutual are pleased to present this honour and it's $1,500 cash award to Emily Ives of Saskatoon.
Emily has taken difficult circumstances and turned them into a motivation to create positive change within her community. She is making waves by bringing inclusion and representation to the fashion industry, while volunteering for the Ability in Me program, the Canadian Dystonia Research Foundation, and the Youth Advisory Council of the Saskatoon Community Foundation.
Please join us in congratulating Emily as well!
For more information about these awards, please contact IBAS's Nicole Sinclair at nicole.sinclair@ibas.ca or by calling (306) 525-4078.