Latest News > IBAS announces first-ever Young Community Leader Bursary recipient and Chair's Award winner
Posted on June 30, 2020
On behalf of IBAS and Wawanesa Insurance, we are very proud to announce the inaugural recipient of the bursary and its $2,500 cash award is Maahi Shah of Campbell Collegiate in Regina. Southey's Isabella Scott, meanwhile, received the IBAS Chair's Award.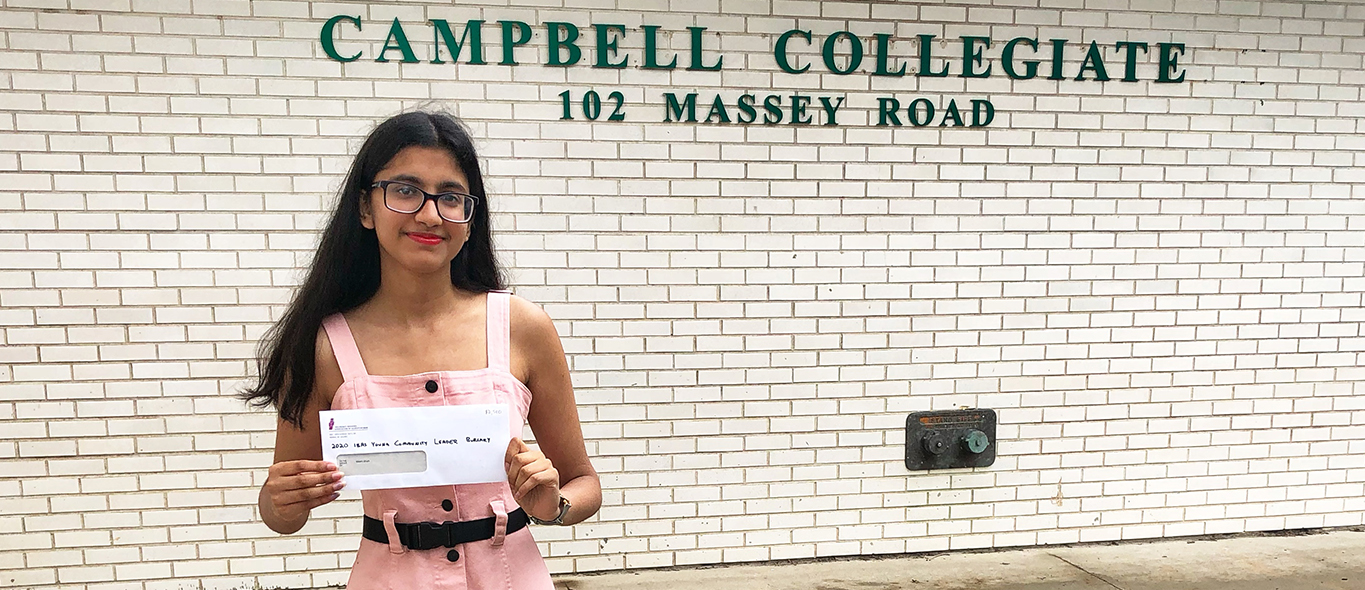 Earlier this year, IBAS announced the creation of its new Young Community Leader Bursary, presented in partnership with Wawanesa Insurance, aimed at recognizing one graduating Saskatchewan high school student who exemplifies outstanding dedication to making their community a better place. We received more than 100 submissions in total, and were blown away by the quality and the deservedness of each of them. Saskatchewan is undoubtedly in good hands.
On behalf of IBAS and Wawanesa, we are very proud to announce the inaugural recipient of the bursary and its $2,500 cash award is Maahi Shah of Campbell Collegiate in Regina.
Ms. Shah's contributions to her community have truly been remarkable. Over the past few years, she has helped raised close to $100,000 for numerous worthwhile causes, including the Regina Food Bank, YWCA, and Crohn's and Colitis Canada. She has also partnered with Muscowpetung First Nation to provide much-needed school supplies, and has volunteered to deliver experiential STEM programming to young people — particularly young girls — in both the Regina region and on Kahkewistahaw First Nation.
In 2017, Ms. Shah organized the Regina Public Schools WE Day, which brought together more than 5,000 youth to raise awareness around the need to break down cultural stereotypes. Additionally, Ms. Shah was selected as one of only 20 individuals from Saskatchewan to participate in the Young Women in Public Safety internship through the Government of Canada.
A first-generation Canadian, Ms. Shah is enrolled in the Bachelor of Science program at the University of Saskatchewan beginning in the fall, majoring in biology. Her Grade 12 academic average as of January 2020 was 97 per cent.
Please join us in congratulating Maahi on this well-deserved achievement!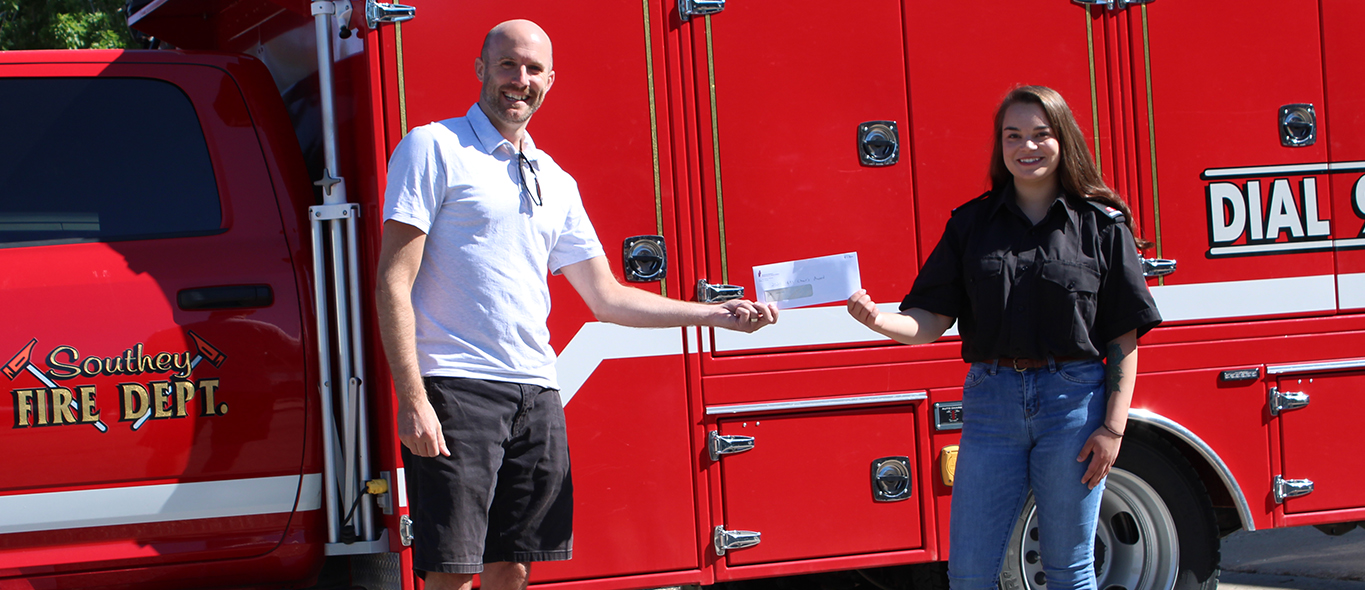 In reviewing applications through this process, the selection committee also made the decision to create a second award — the IBAS Chair's Award. This special honour recognizes one applicant who has demonstrated exceptional perseverance and character in service to their community. I'm pleased to announce the first-ever recipient of this award — and it's $1,500 cash bursary — is Isabella Scott of Southey.
While Ms. Scott's life has been affected greatly by personal loss, those difficult events have shaped her passion for community and her ambitions to give back through the field of medicine. Ms. Scott is currently on the Saskatchewan Polytechnic waitlist to become a primary care paramedic. In the meantime, she continues to work full-time and volunteer regularly, including as a firefighter with the Southey Volunteer Fire Department.
IBAS and Wawanesa will be jointly making a subsequent $1,000 donation to STARS air ambulance as part of the annual IBAS charity campaign on behalf of Ms. Scott.
Congratulations, Isabella, and best of luck in the future!