Posted on September 22, 2019
IBAS members that currently hold an E&O policy through the association's Member Insurance Program are now eligible to purchase complementing directors and officers liability coverage. This new protection is offered in Saskatchewan exclusively by Sage Advisor Resources.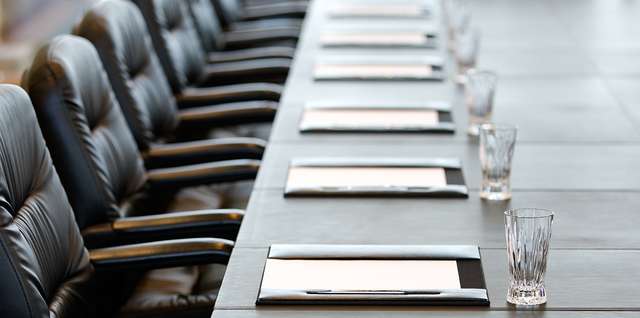 In September 2018, IBAS entered into a service agreement with Sage Advisor Resources — a subsidiary of the Insurance Brokers Association of Alberta — to deliver the association's longstanding errors and omissions (E&O) insurance program in Saskatchewan.
This partnership allowed member brokerages that purchased insurance under IBAS's previous for-profit corporation, IBCO Services, to continue their coverage through Westport Insurance Corporation (Swiss Re), while having access to a larger, full-service team of professional advisers. More than 30 per cent of IBAS members already take advantage of this confidential, competitively priced member service.
To further enhance member value, effective immediately, Sage Advisor Resources is now offering directors and officers (D&O) liability coverage — including fiduciary liability protection — directly to IBAS members. Also provided through Swiss Re, this coverage is designed to complement the popular E&O coverage, and is available only to brokerages that also hold an E&O policy through the IBAS Member Insurance Program.
D&O premiums start at $1,200 for $1 million of indemnity coverage, with a separate $1 million dedicated limit for defence expenses. The maximum indemnity limit offered is $5 million and the expense limit maximum is set at $2 million.
Here are a few reasons why D&O coverage for brokerages is so important:
Personal wealth protection: Directors and officers (even of small brokerages) can be held personally liable for claims and, therefore, risk their individual financial security. D&O insurance can protect the personal assets of directors and officers, their spouses, and estates. Often, brokerage assets are closely tied to the personal wealth of management, making protection for claims brought against the entity extremely vital.


Indemnification supplement: A brokerage's bylaws may state that the corporation shall indemnify its directors and officers, but that does not guarantee the brokerage will have the resources to do so. Further, the brokerage may not legally be able to indemnify directors and officers even if the resources are available. When a company cannot indemnify its directors and officers, D&O insurance can step in instead.


Balance sheet protection: Allegations against directors and officers can be costly, even when they are frivolous, unfounded, or lack merit. Complex claims, such as shareholder suits, anti-trust allegations, and merger objection claims can generate sky-high defense and settlement costs that could have a negative impact on the brokerage's financial profile and viability to continue as a going concern. A D&O policy can absorb these types of costs.


Vast potential claimant pool: Directors and officers can be sued by shareholders, competitors, creditors, customers, and employees. Moreover, claimants can include federal and provincial agencies who can initiate investigations that have the potential to generate a host of issues, ranging from large defence costs to unflattering publicity and negative effects on a brokerage's brand.


Bankruptcy and insolvency protection: During an economic or industry down cycle, there is potential for bankruptcy resulting in creditor suits and bankruptcy trustee claims against board members. Claimants can seek restitution at the expense of the individual director or officer. When a company is insolvent and can't indemnify the board, a D&O insurance policy is the last line of defence for directors and officers.


Affordability: D&O insurance is very affordable coverage when compared to the cost of defending litigation and paying settlement values.
For a no-obligation quote, or to learn more, call Sage Advisor Resources at 306-986-3546.