There's no other way to put it: The past year has been tough. And while the insurance industry has endured perhaps better than many other sectors in the province, brokerages have not been immune to the stresses, challenges, and emotional toll of the pandemic. Now more than ever, teams must work together to weather the remaining storm and emerge from this crisis in a stronger position than they entered.
To help you along this journey, IBAS is proud to announce a new partnership with Regina-based Instinctive Solutions to offer members access to a new, customized training program designed to help your brokerage align its people with the specific roles needed to safely thrive and grow in the coming months.
Program Options
Brokerages may choose between two program options:
Standard Program: Eight hours of instruction delivered over one full day; or
Advanced Program: 30 hours of instruction, including one full day of learning in each of three consecutive months, plus an additional monthly 'rapid improvement session.'
Support Funding Available
Brokerages may be eligible for government funding (covering between two-thirds and 100% the cost of training) through the Re-Open Saskatchewan Training Subsidy (RSTS) and/or Canada-Saskatchewan Job Grant. Please note the application deadline for the RSTS is June 30.
Delivery Style
This program is delivered virtually by Zoom; however, elements may also be facilitated in-person at a later date as public health guidelines permit and as it is safe to do so. All course materials are tailored exclusively to your team and your brokerage's unique needs.
Instinctive Solutions utilizes a high-energy 'workshop' format, complete with interactive exercises, engaging question and answer periods, and participant breakouts. Each participant will receive a certificate of completion at the end of the program.
Learning Objectives
Develop a shared understanding of how you and your teammates process information when acting, reacting, and interacting with each other.
Recognize you and your teammates' conative strengths and problem-solving methods — and how that contributes to the success of the brokerage.
Understand conative stress, and how it effects mental health, physical health, and productivity in the workplace.
Gain appreciation for team dynamics, and the practical application of that knowledge working within the short- and longer-term context of the COVID-19 pandemic.
What to Expect
Both Programs
Instinctive Solutions will put together a customized training plan to work with your brokerage's leadership team and staff. This will provide you with the tools not only to identify the key strengths of your team members, but also allow you to predict where their natural talents could provide your brokerage the most benefit. Prior to the course, participants will complete a Kolbe A Index assessment. You will emerge from this training energized, empowered to embrace each other's unique conative strengths and styles, and ready to tackle complex challenges as a collective team.
Advanced Program Only
In addition to all the elements encompassed within the Standard Program, students will dive deeper into course content, completing additional Kolbe B & C Index assessments. These exercises will explore the self-expectations of employees in their current roles and contrast those dynamics against management's expectations for those positions — resulting in healthier team dialogue, improved organizational alignment, and a conscious moulding of brokerage culture. The Advanced Program also leverages monthly coaching sessions with brokerage leadership and the opportunity for all trainees to apply monthly learnings in a real-time, real-world setting.
Investment & Registration
Standard Program: $1,499 (plus GST) per trainee.
Advanced Program: $2,999 (plus GST) per trainee.
Please note that government support funding covering up to 100% of training costs may be available (see section above for details). Group pricing is available for brokerages exceeding 10 trainees. Participating brokerages with individuals also enrolled in the IBAS Leaders Forum are eligible to receive an additional three free monthly coaching sessions between Instinctive Solutions and the brokerage principal(s) at no cost.
If you are interested in scheduling a workshop for your brokerage, please contact IBAS President & CEO Derek Lothian as soon as possible, as instructor availability will be extremely limited. Derek can be reached at (306) 380-3765 or by e-mail at derek.lothian@ibas.ca.
Frequently Asked Questions
Is this program eligible for continuing education (CE) credit hours?
Yes. IBAS is able to offer six (6) CE credit hours per trainee for the Basic Program and 12 CE credit hours for the Advanced Program.
Is there a minimum number of trainees within our brokerage required to offer the program?
Because the course is designed to be delivered within and specific to each brokerage, a minimum of four trainees is preferred. That said, if you have three or fewer prospective trainees, please contact us and we are happy to discuss accommodations and options.
I have questions related to the RSTS and/or CSJG application process — is there someone at IBAS who can help?
IBAS has deep experience assisting brokerages with both RSTS and CSJG applications. If you have questions related to this process, please contact IBAS's Jordan Jensen at jordan.jensen@ibas.ca or (306) 525-8001.
Who will be leading the training from IBAS & Instinctive Solutions?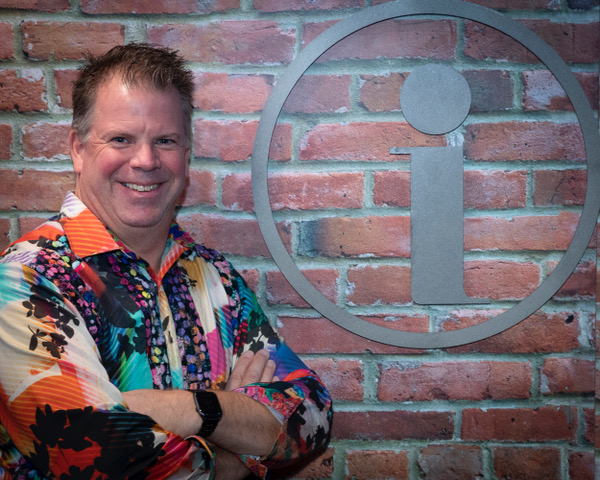 The lead instructor for this IBAS program is Instinctive Solutions' Founder & President Warren Barry.
With his exuberant personality and dynamic presentation style, Warren brings science-based insights to employees, employers, and human resource professionals alike — creating an environment where harmony, productivity, and profitability can flourish. He helps CEOs, HR managers, and business owners create a cohesive team by identifying their true potential and getting them to fly in a metaphorical 'V' formation. The tighter your team and culture, the better off you are to navigate the volatility in your market and unleash that power in a way that reduces workplace stress and friction while increasing speed and velocity. 
Warren is a highly regarded resource speaker with TEC Canada, Vistage International, as well as within IBAS's own Leaders Forum, and delivers presentations and workshops across the continent for organizations that come in a wide variety of shapes and sizes — including many insurance brokerages. A Saskatchewan native who is true to his prairie roots, Warren can also be found wearing a mask and pads while tending goal for his beer-league hockey team, attempting to be a latter-day version of boyhood idols like Tony Esposito and Gerry Cheevers.