Executive Leadership
Derek Lothian, ICD.D
President & CEO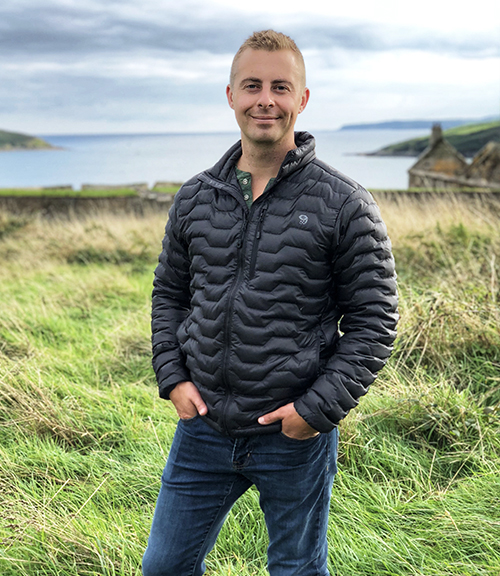 Derek Lothian is a nationally recognized business advocate, strategist, and public affairs executive, with 15 years' senior leadership experience guiding organizations through complex change. He currently serves as president and CEO of IBAS, and as a director on the boards of the Heart and Stroke Foundation of Canada, Platform Genetics Inc., and Simpson Seeds Inc. He is also frequently tapped as an advisor to private, publicly traded, and not-for-profit entities spanning advanced manufacturing, aerospace and defence, agriculture, and bio-sciences.

Prior to joining IBAS in 2017, Derek held posts as vice president and national director of communications for Canadian Manufacturers & Exporters — the country's largest trade and industry association; as co-founder and editor of Prairie Manufacturer Magazine; and, as founding chair of the Saskatchewan Manufacturing Centre of Excellence — a three-year joint training initiative focused on lean process improvement, leadership development, Indigenous engagement, technology adoption, and commercialization. He spearheaded the creation of the Manufacturing Management program at Athabasca University, and has been recognized for his contributions to the sector with several awards and distinctions, such as being named to CBC's Future 40, PR in Canada's Top 30 Under 30, and as a Premier's Award nominee in Ontario.

Derek previously served as chair of the Saskatchewan Business Council — including through the first nine months of the COVID-19 crisis — and on the boards of Innovation Saskatchewan, SaskTel Centre, Saskatoon Industry Education Council, Kahkewistahaw Economic Management Corporation, Causeway Foundation, and Canadian Public Relations Society (Ottawa-Gatineau Chapter). He holds a diploma in public relations from Ottawa's Algonquin College and his ICD.D designation in corporate governance through the Institute of Corporate Directors and the University of Toronto Rotman School of Management.
Derek can be reached at (306) 525-4075 or by e-mailing derek.lothian@ibas.ca.